In order to realize a sustainable society, there is a need to transform into a decarbonized and recycling-oriented society.
With our design engineering and molding technologies, Nissha is expanding environmentally friendly solution and materials that can replace petroleum-based plastics.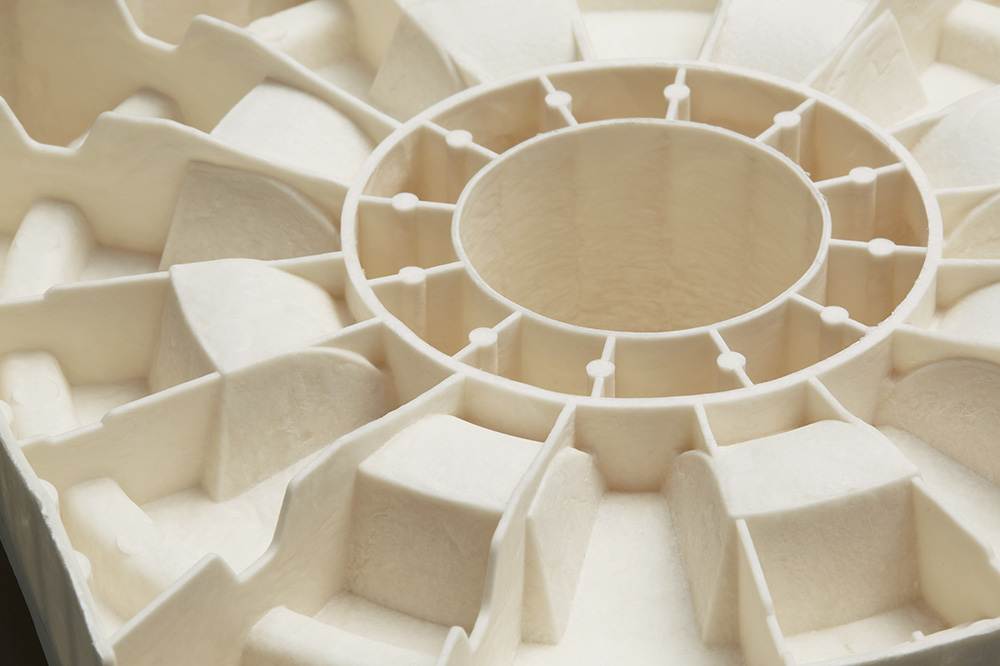 Products
PIM
Pulp Injection Molding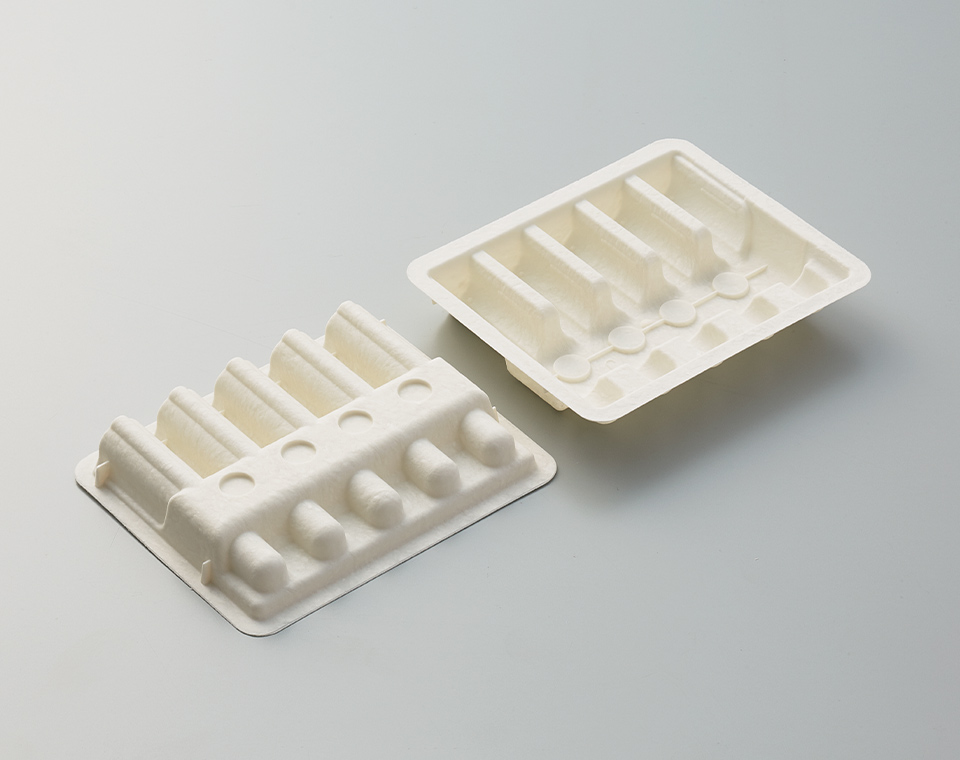 PIM (Pulp Injection Molding) is injection molded paper (pulp) made by pulp, starch and water, and is biodegradable. This technology is based on injection molding and can achieve complicated 3-dimensional structural parts which are difficult to create by conventional paper packaging or other pulp mold technology.
Sulapac®
Wood Biocomposite Material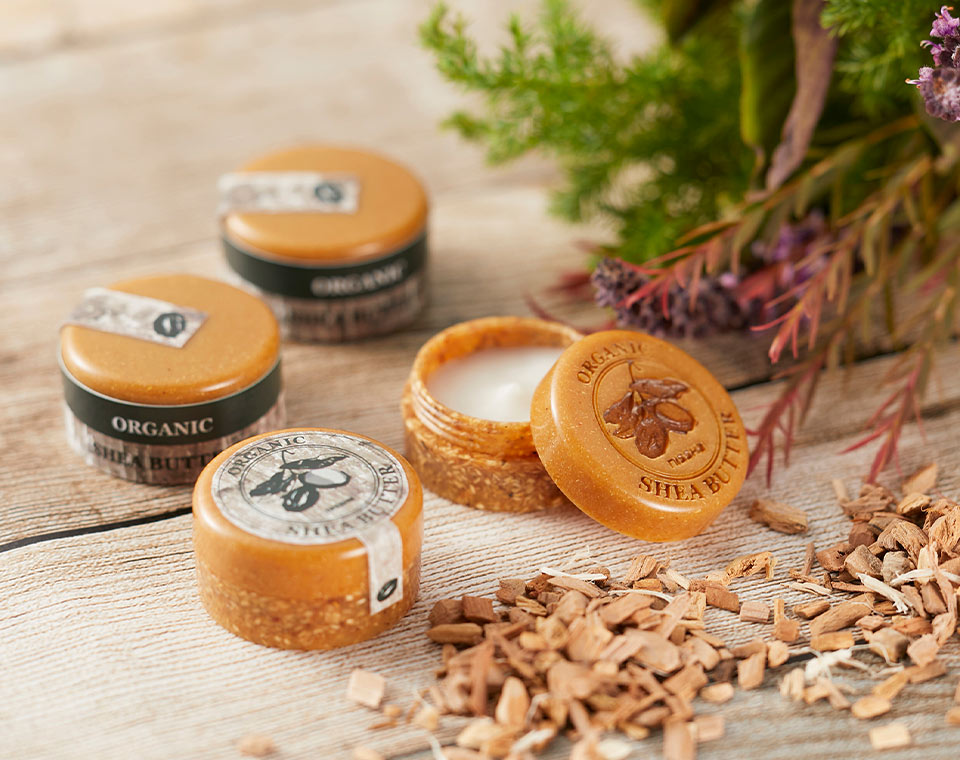 Sulapac® is a biocomposite material of different-sized wood chips and plant-based binder sourced from sustainably managed forests. Sulapac® is used as a standard plastic resin by injection molding process, and is biodegrades without leaving permanent microplastics behind. Its visible wooden particles give containers a natural and premium look.
Metallized Paper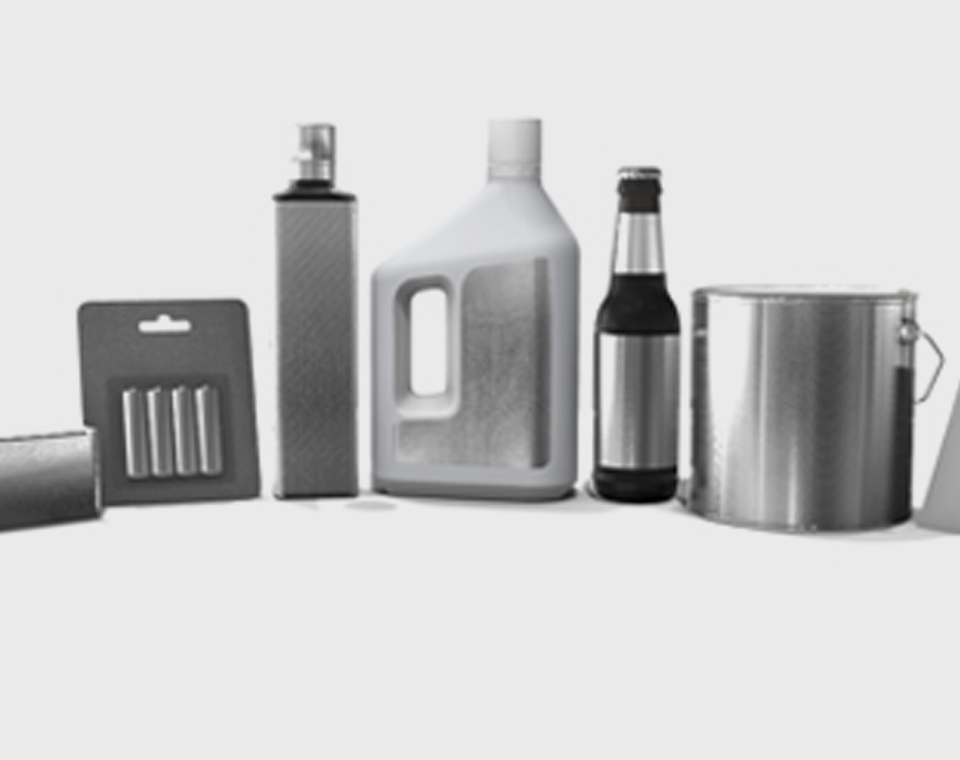 Metallized Paper is a special paper on which surface a metal is vapor deposited to create packages and labels with a luxurious feel. It is an alternative to plastic packaging and environmentally friendly material. Nissha's Metallized Paper is widely used by about 300 companies in 80 countries for products such as beverage labels, food and daily goods packages. Metallized paper is produced and sold by our group company, Nissha Metallizing Solutions.