New Sample Kit – Heat Transfer Film for Cosmetics Packaging
Showcasing how NISSHA Heat Transfer Film technology can decorate cosmetics beauty packaging surfaces and empower the customer's brand.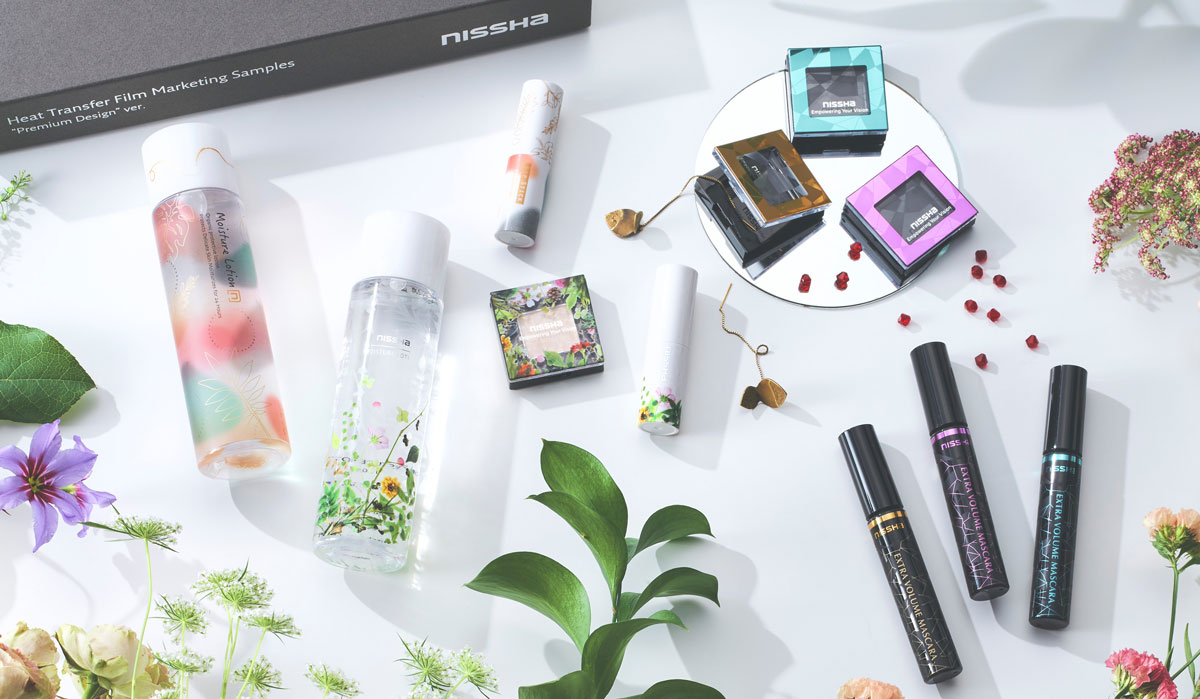 NISSHA releases new Heat Transfer Film samples kit for the cosmetics beauty industry. There are two versions – "Standard Design" and "Premium Design", each including several product shapes– bottle, compact, lipstick, and mascara that are most common formats of cosmetics, beauty and skincare products.
These sample kits show how NISSHA Heat Transfer Film can improve process efficiency during packaging decoration and can achieve unique CMF designs with cosmetics beauty packaging.
"Standard Design" ver.
This sample set shows how NISSHA Heat Transfer Film can efficiently and cost-effectively implement standard designs to products. Designs include:
Multiple color design by single shot
VM (Vacuum Metallization) or metallic ink
Gradation effect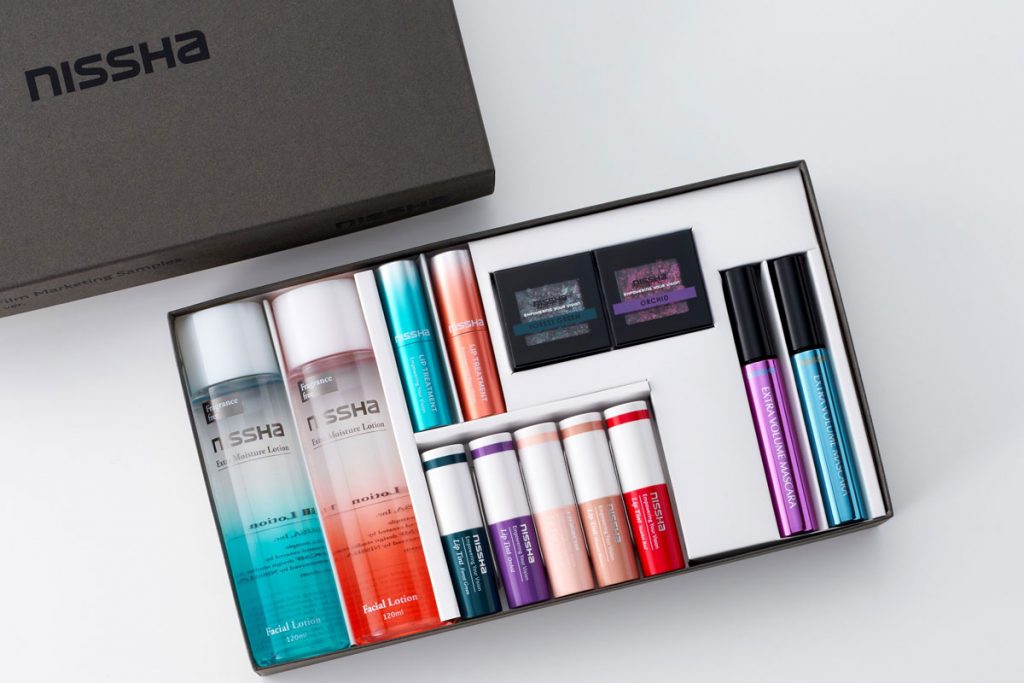 "Premium Design" ver.
This sample set shows unique effects and finishes which only NISSHA CMF and gravure printing technology can achieve. Designs include:
Gloss and matte combination pattern
CMYK botanical graphics
Pale tone color with frosted matte effect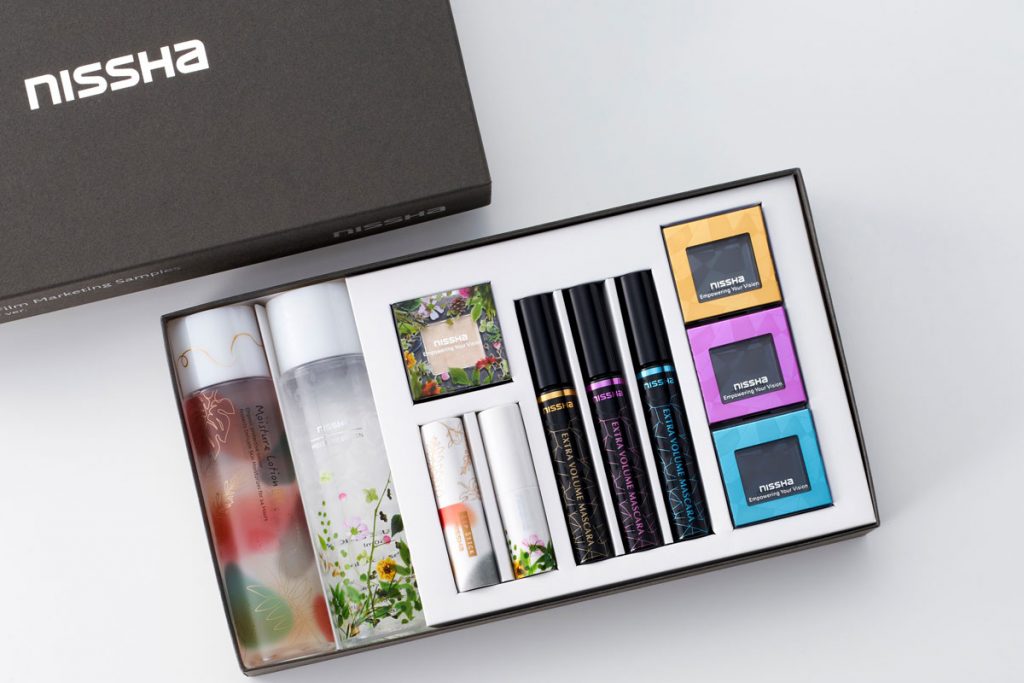 For samples kit request, please reach us via
Contact Us
Why Heat Transfer Decoration?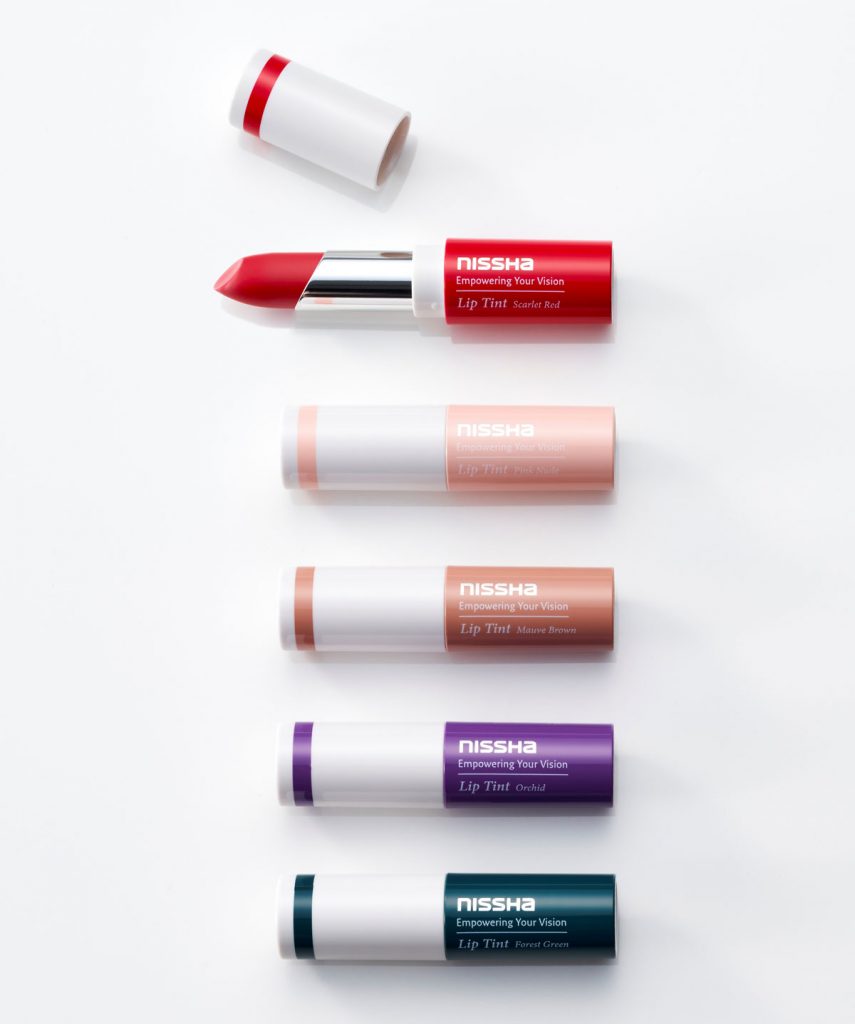 If you want to put a product name, brand logo, or product-specific information on a cosmetic part, or if you want to add a unique design to your product to tell your brand story or enhance the user experience, there are many production methods and technologies to consider, including Heat Transfer Decoration. Other methods are available such as hot stamping, pad printing, plating, screen printing, PSA label, etc…. so why select Heat Transfer Film?
Comparing the decoration production methods, one of the advantages of Heat Transfer Decoration is that these decoration can be achieved at once with a single process.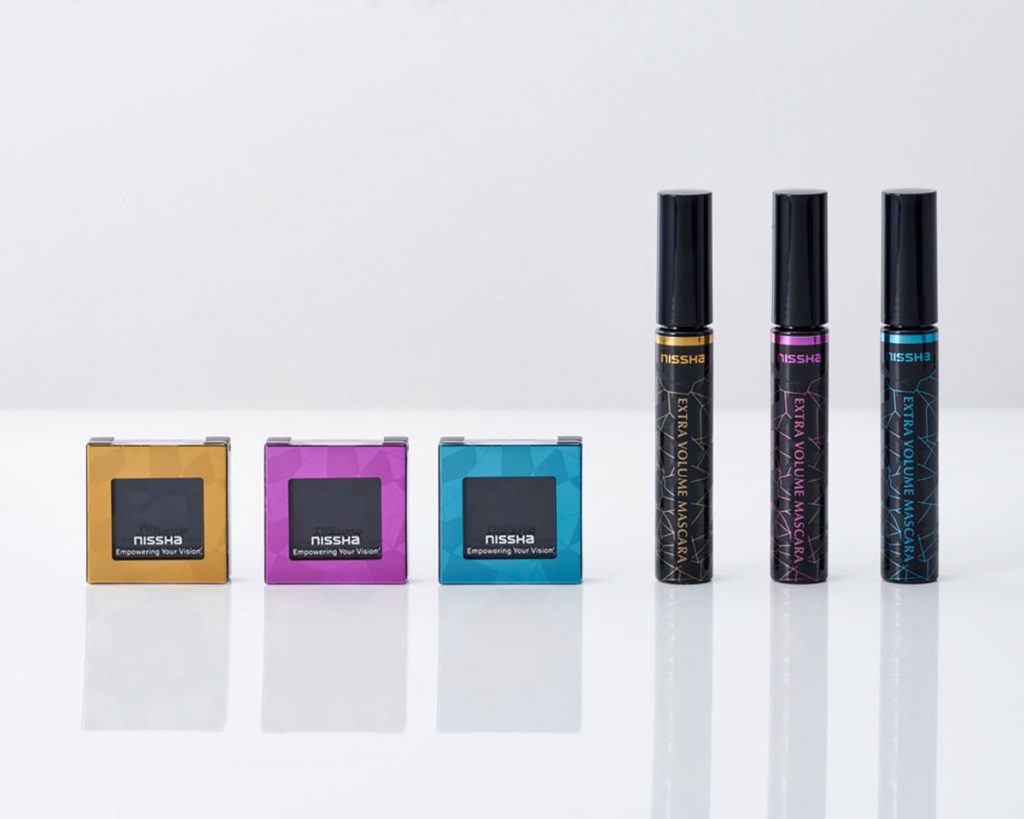 For example, if product information and graphics are printed by screen printing (sometimes with multiple printings), and then a logo or shiny design needs to be realized by hot stamping, the process may take as many as 3~5 steps.
With Heat Transfer Decoration, these steps can be replaced with just one heat transfer process. This means fewer processes, less scrap, less manufacturing space, and ultimately, lower manufacturing costs.
Additionally, NISSHA's Heat Transfer Film, which combines thin layer coating, gravure printing, and VM (Vacuum Metallization) technologies together, create unique designs that are impossible to achieve with other production methods.
Colorful VM metallic finish with high shininess, frosted glass-like texture effects, high-definition graphics by CMYK printing, gloss and matte effect (including where design expressions change depending on the viewing angle), gradations with subtle, consistent color transitions are some of the CMF designs that can be achieved with Heat Transfer Decoration. Cosmetics and beauty packaging that implements these unique design features can enhance the user experience for consumers and increase the brand value for customers.
NISSHA Heat Transfer Film Decoration is optimized for standard cosmetics beauty packaging part shapes from lipstick to mascaras, jars, bottles, compacts as well as lid and cap designs.