Embracing Sustainability with NISSHA's Capability
How NISSHA, through its technology, innovation, and global capabilities, can contribute to the realization of a sustainable society.
NISSHA Group views sustainability as an initiative toward the achievement of sustainable growth and development for both the company and society.
Our corporate-wide quantitative target is aiming for 20% reduction (versus 2020) of total CO2 emissions by 2030, in view of carbon neutral by 2050. Here, we would like to introduce how Nissha can support customer, and contribute to the realization of a sustainable society through its technology, innovation, and global capabilities.
We believe that we can contribute to sustainability through the following three business capabilities:
NISSHA In-Mold technology as lean and sustainable decoration solution
Innovation and new products, especially initiative by Sustainable Material Department
Production localization by NISSHA global manufacturing footprint
Sustainability through NISSHA In-Mold technology
In-mold technology (In-Mold Decoration or In-Mold Labeling), our main product, is more efficient and leaner than other decorating methods.
The energy required for decoration comes from the heat and pressure generated during injection molding, and no additional process or energy is required.
Less process and energy
Nissha IMD process
Printing IMD film
In-Mold Decoration
UV curing
Conventional process
Injection Molding
Multiple painting
Pad print / Stamp
Over coating
(hard) coat
Sub-assembly
Less decoration thickness
70% thinner

In addition, the decorative layer printed by high-speed gravure printing is extremely thin, reducing the thickness by more than 70% compared to the coating thickness and more than 90% compared to the plating thickness.
Furthermore, since this is a "dry" process, there is almost no emission of VOCs or water at the decoration site. No liquid waste disposal management is required at the molder. Even in the printing process, emissions per area decorated tends to be low.
Sustainability through innovation and new products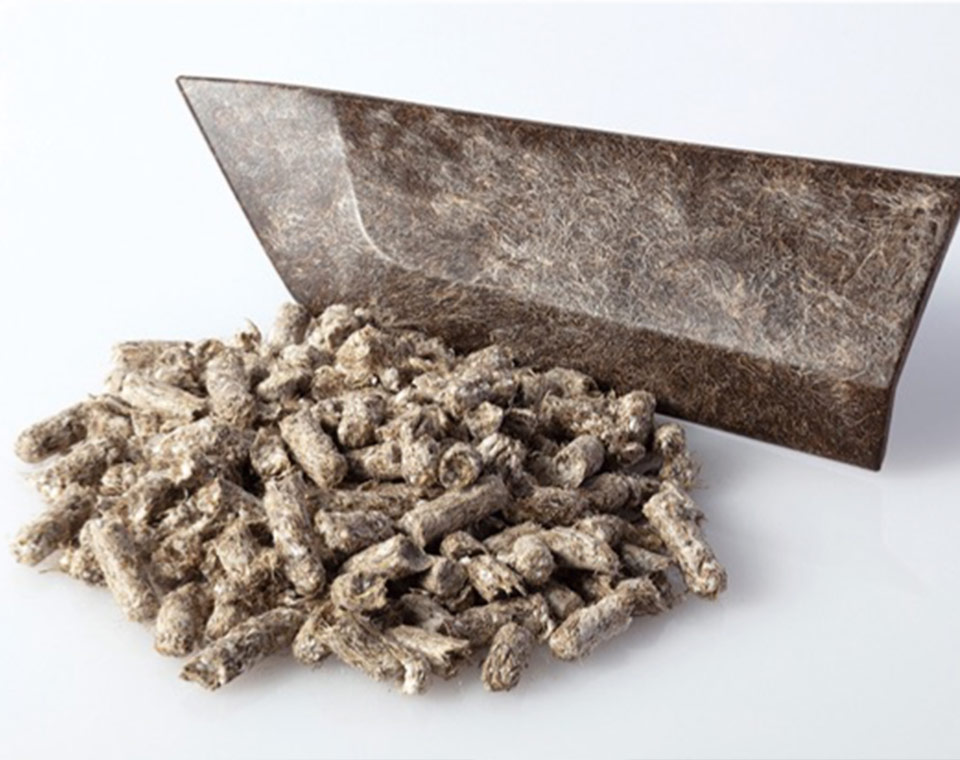 Nissha launched the "Sustainable Product Department" in 2019 to develop sustainable materials and products.
We believe that accelerating innovation and product development is the best way for Nissha to contribute to sustainability.
Based on this recognition, we have been developing a variety of technologies and products, including improvements to existing products.
Recent development highlights – Bio Base Ink Heat Transfer Film, Pulp Injection Molding and Wood Composite Material.
Sustainability through production localization
Over the past decade, NISSHA has expanded its manufacturing capacity across the globe. We can now supply products from anywhere in the world close to our customers, including US, Mexico, Japan, China, Malaysia and Germany.
Tight supply chain coordination with customer and reduced transportation can minimize loss of resource and CO2 emission in transportation and packaging.
North America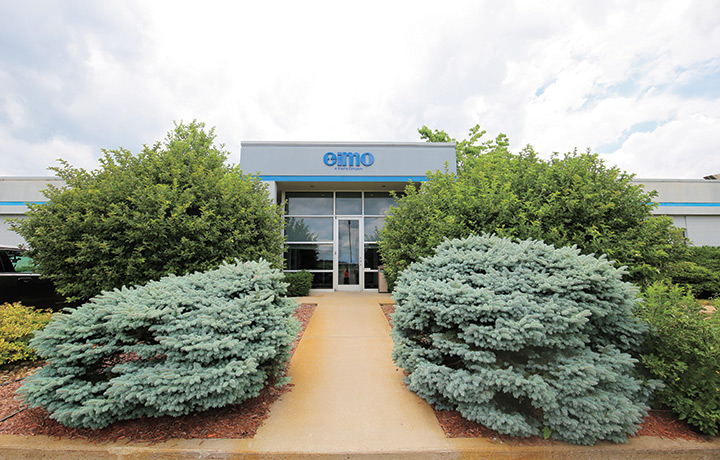 Eimo Technologies
Michigan, USA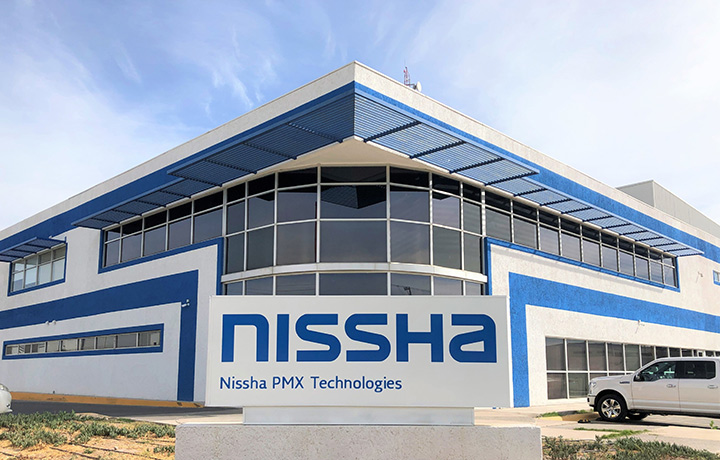 Nissha PMX
San Luis Potosi, Mexico
Asia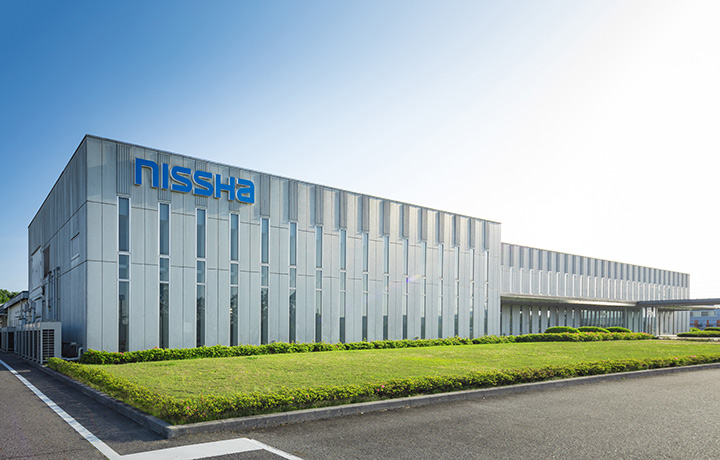 Nitec Koka
Koka, Japan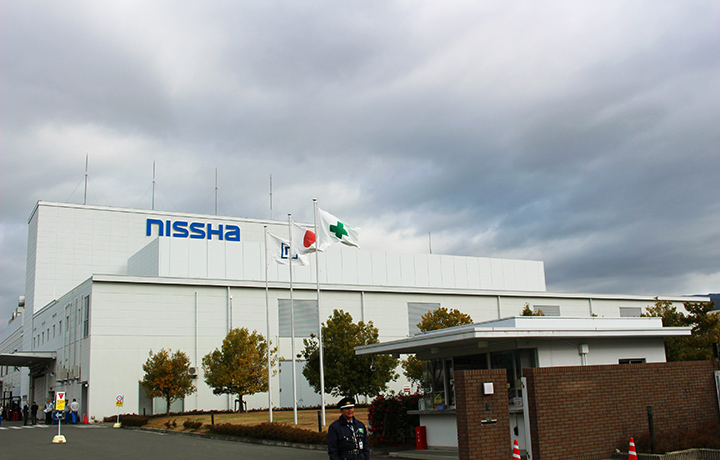 Nitec Kameoka
Kameoka, Japan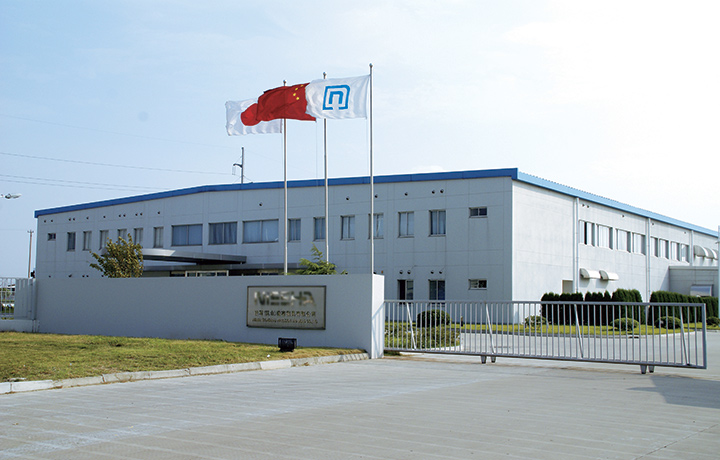 Nissha Kunshan
Kunshan, China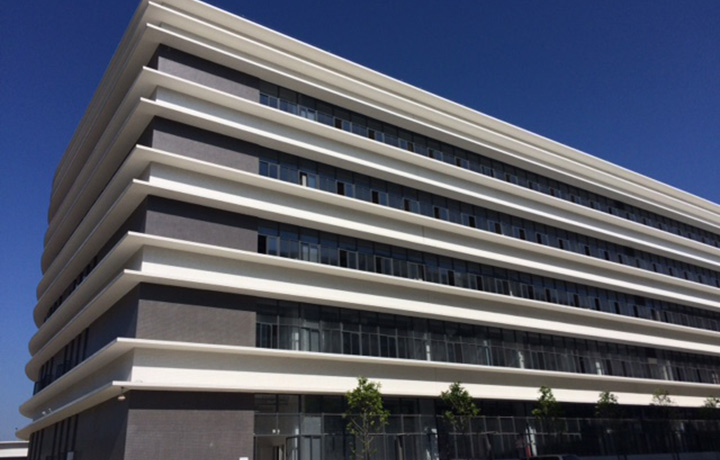 Guangzhou Nissha
Guangzhou, China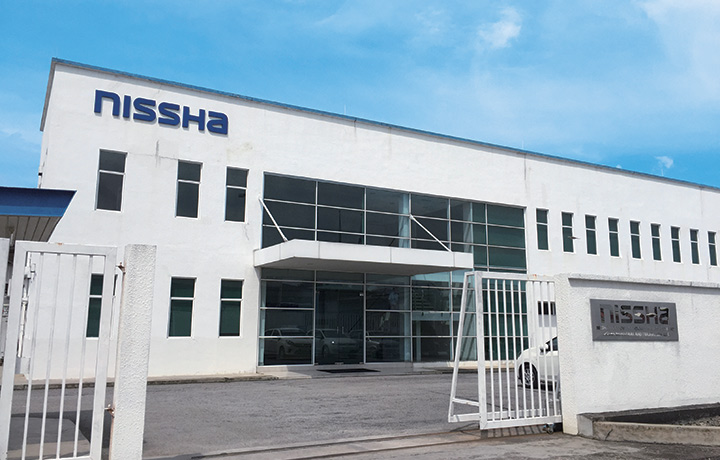 Nissha Malaysia
Kuala Lumpur, Malaysia
Europe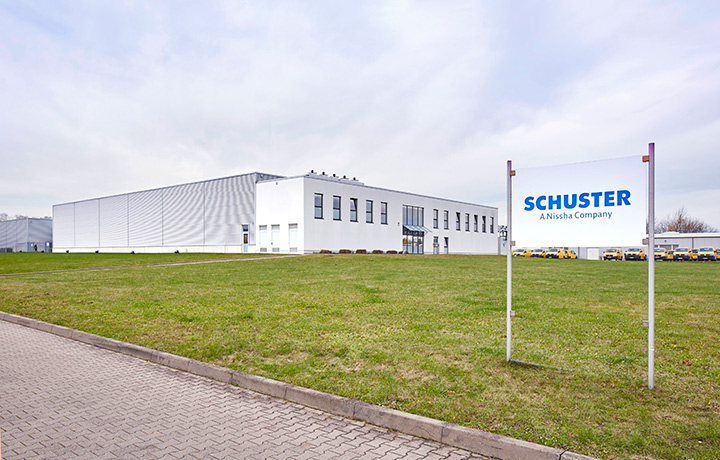 Nissha Schuster
Waltershausen, Germany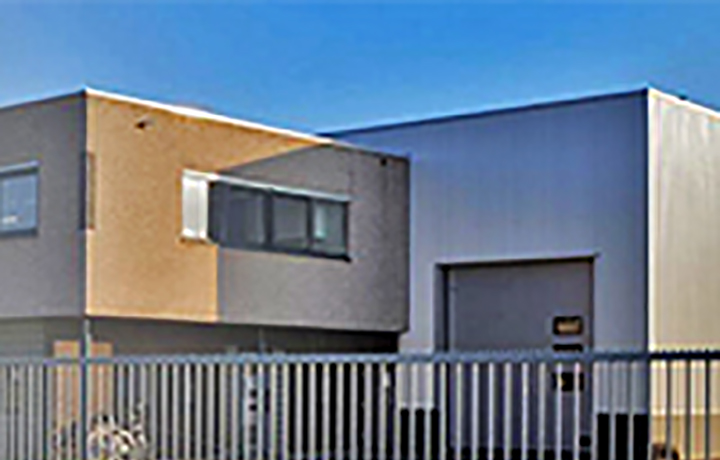 Nissha Back Stickers
Almere, Netherland
Printing
Tool Fabrication
Injection Molding
NISSHA corporate sustainability effort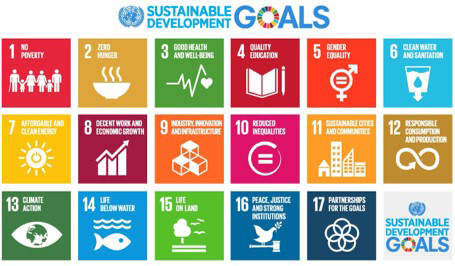 NISSHA identifies social issues related to the NISSHA Group and our supply chain, referencing the SDGs (Sustainable Development Goals). We recognize the SDGs as a need and a business opportunity. Using our technologies and capabilities to roll out products and businesses that resolve social issues and reduce environmental and social risks—we believe this will lead to the sustainability of the NISSHA Group.