PIM – Pulp Injection Molding
100% biodegradable injection molded paper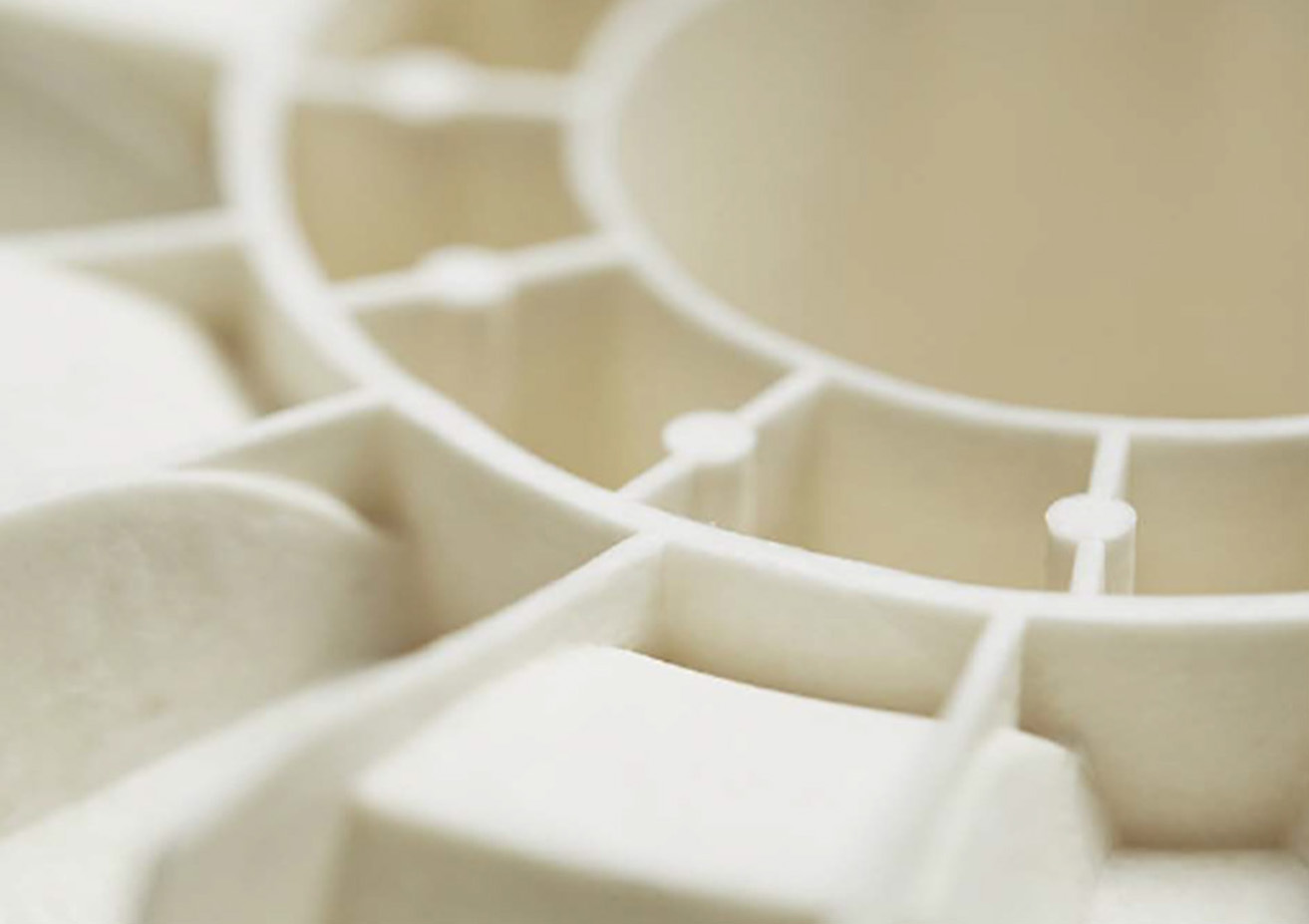 Injection molding technology is used in a range of industries – from the housing of consumer electronics, beauty and cosmetics, to daily goods and its packaging. It enables plastics to be formed into complicated shapes with large scale, stable quality and inexpensive cost. However, petroleum-derived polymers which are used in injection molding have many effects on our environment. Nowadays, this concern is growing globally, we have to think about how to keep our earth clean and sustainable and how to change our mass consumption society to be environmentally friendly.
This is the reason why Nissha is developing PIM (Pulp Injection Molding) – which is injection molded "paper (pulp)" instead of plastic resin. This technology enables 3-dimensional structural parts by injection molding technology using 100% environmentally friendly, and sustainable material. Molded parts have a very unique surface finish because of the paper material, it's very authentic and premium. Not only is the product biodegradable, made by 100% natural materials and environmentally friendly, but also the user can sense that unique touch and feel of the paper material.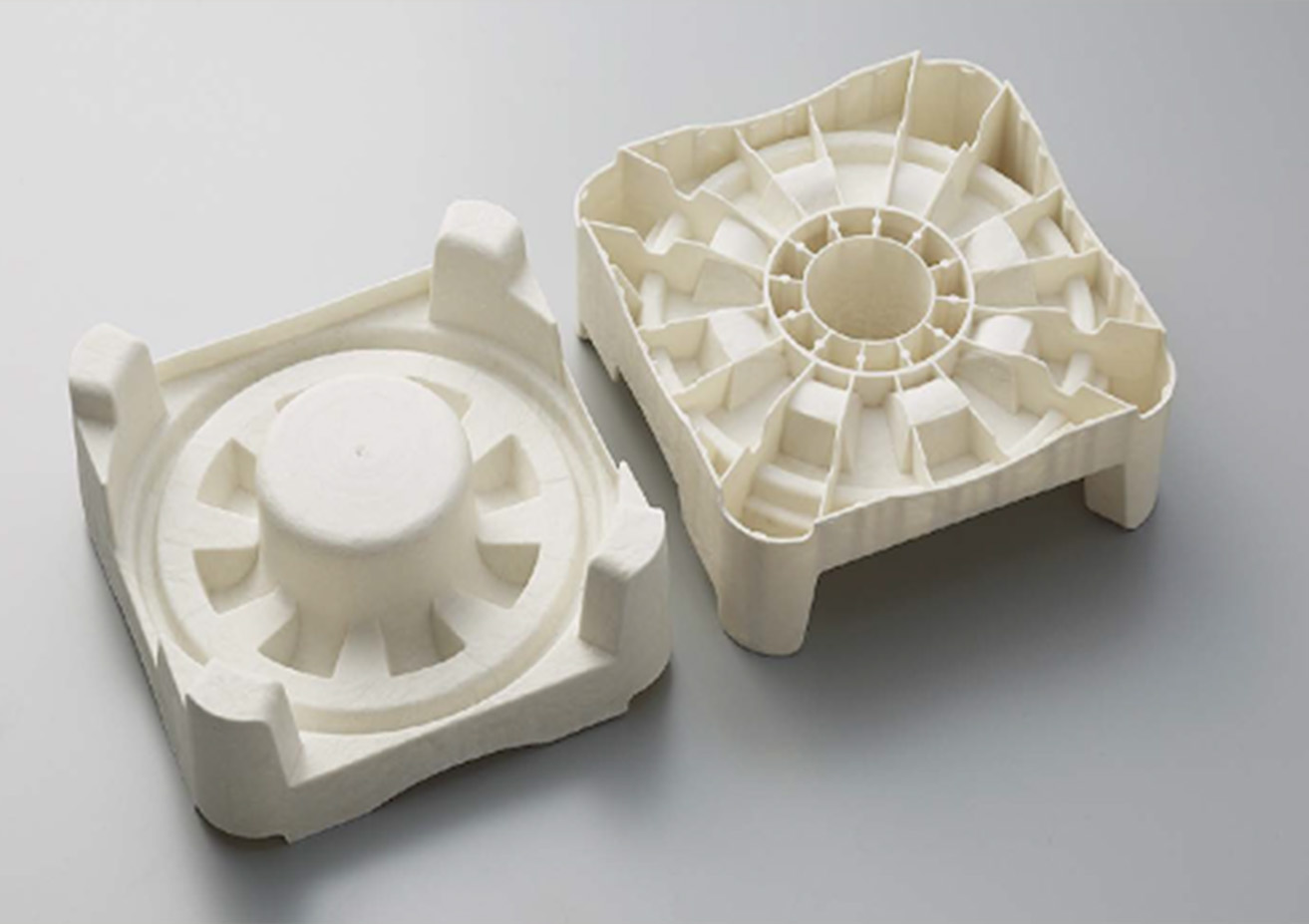 Process
The process is very simple. You can imagine typical plastic injection molding. Heating up resin pellets, flowing melted resin into a screw, and injection of the resin into molding tool – which creates the 3-dimensional structural parts. Only the 2 differences here are, material isn't plastic but paper, and we have to dry out humidity in the PIM material. The unique PIM material includes water so we have to dry out the humidity in the PIM material by opening tool slightly and frequently during injection molding.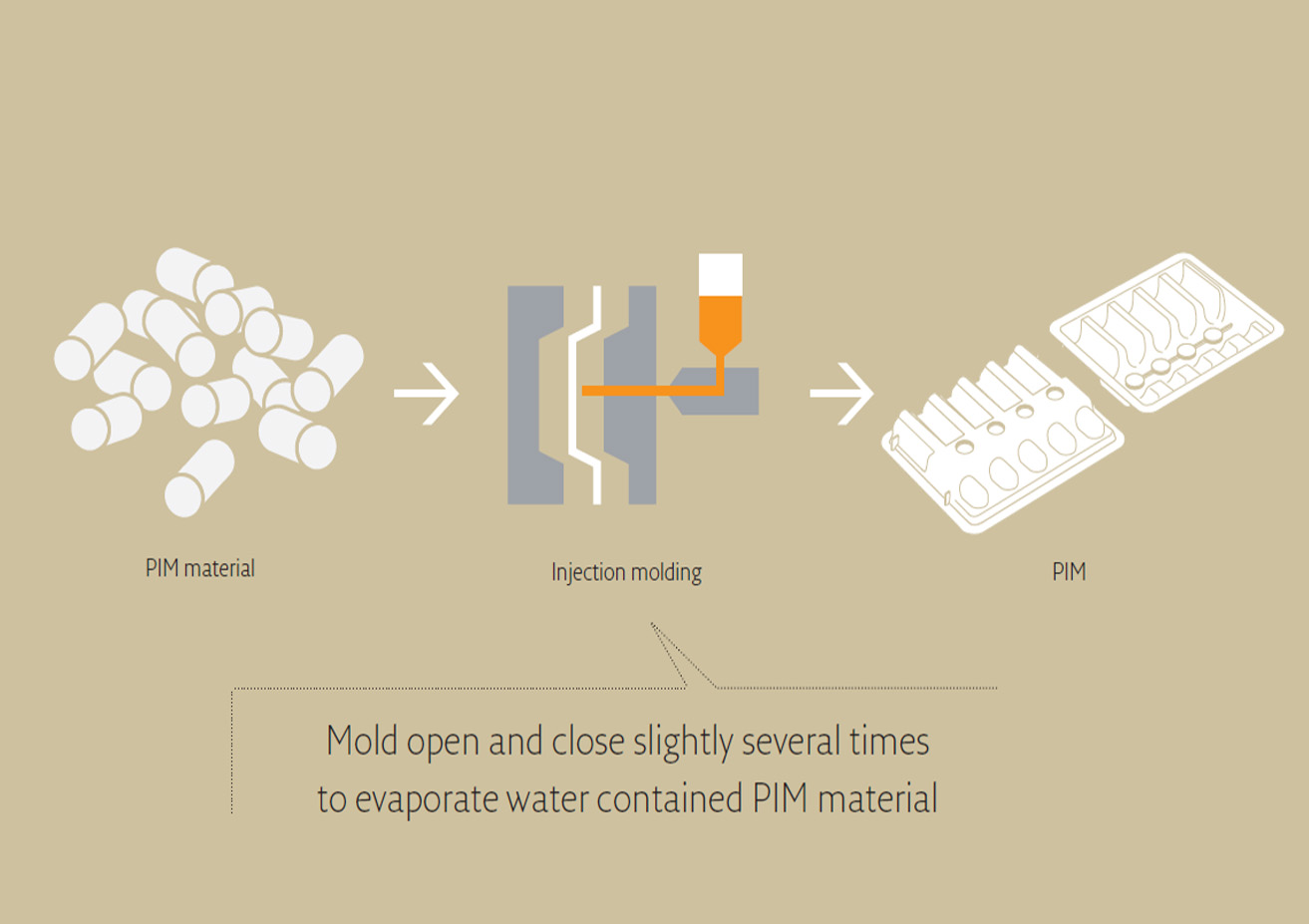 Geometry design freedom
This is one of the key unique features of PIM technology. Since the process is based on injection molding, we can shape and form any geometry possible by injection molding, but made by paper.
In other words, PIM has much more design freedom compared with other typical pulp forming processes like pulp mold or box folding process. Please look at the below geometry features…complicated geometry, thin wall, undercut, thickness deviation. PIM parts are highly accurate with a beautiful surface quality.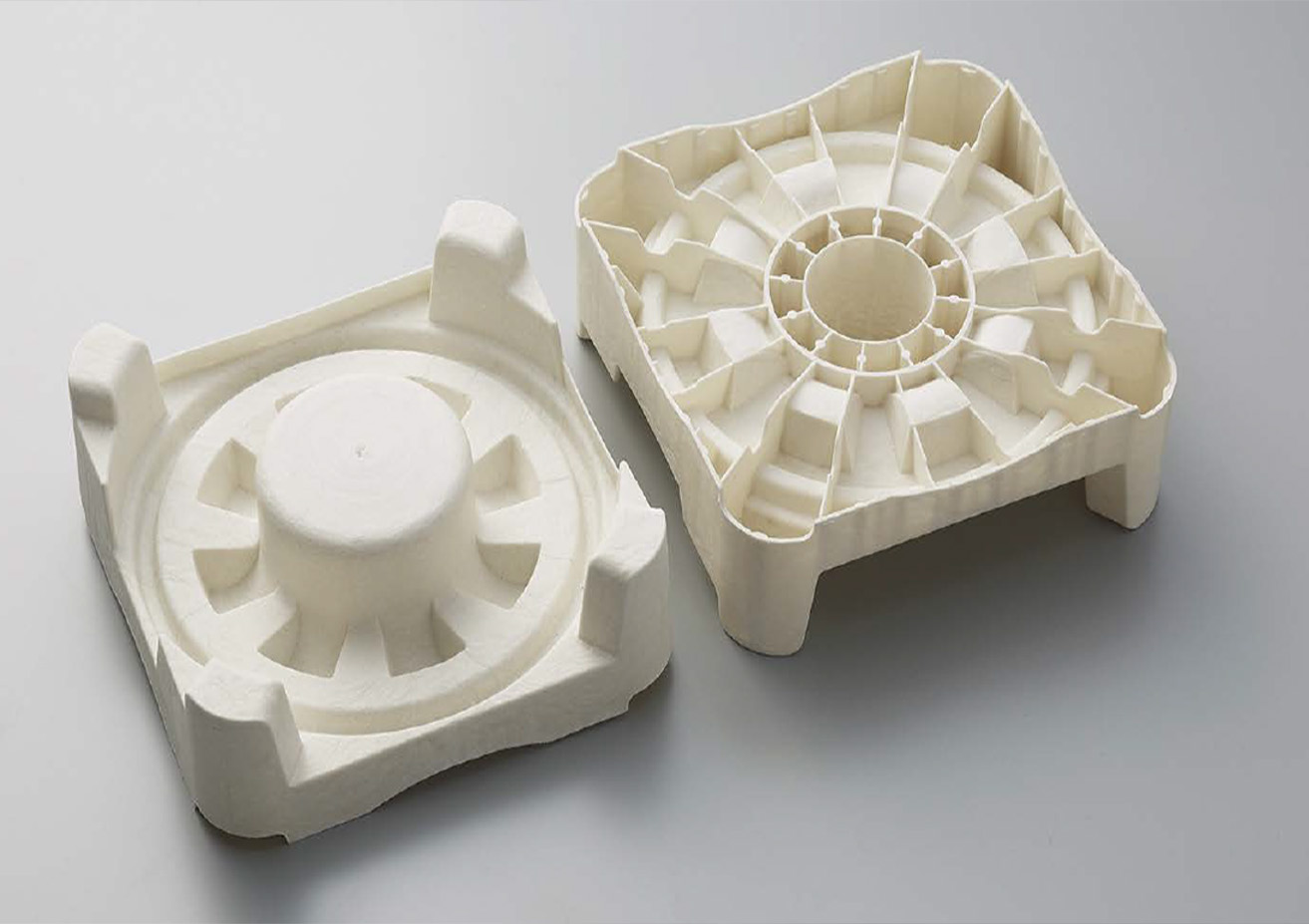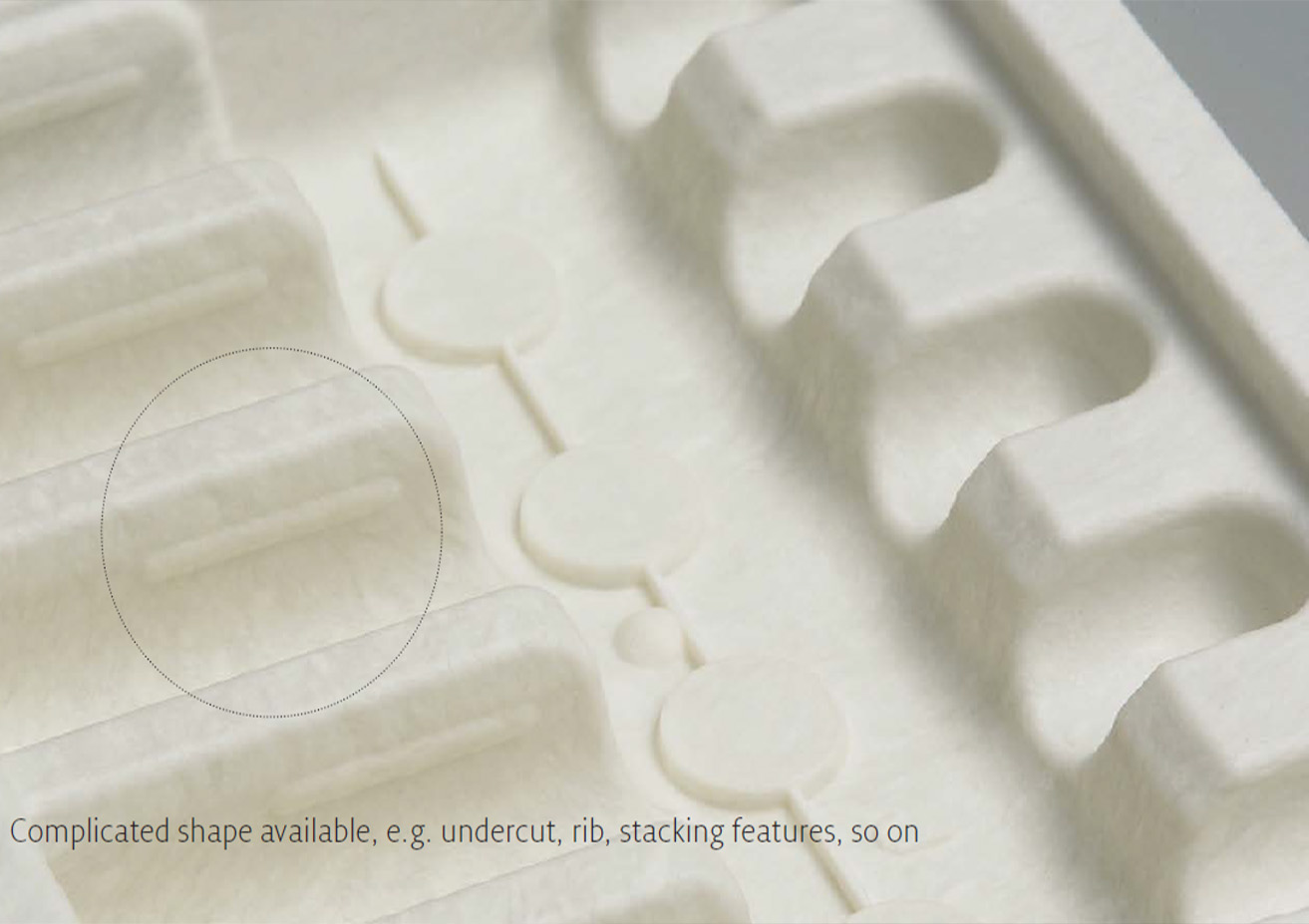 Material of PIM, comes from nature
PIM material is 100% eco-friendly and comes from nature. It's made by pulp (paper), starch, and water, that's all. This material structure is key of PIM technology, and we never mix any petroleum derived materials which may cause serious environmental problems nowadays. PIM material is biodegradable within 3~6 months and flushable depending on material grade.
Comparing with conventional plastic case made by PP(polypropylene) material, the life cycle CO2 emission of PIM technology is 72% lower.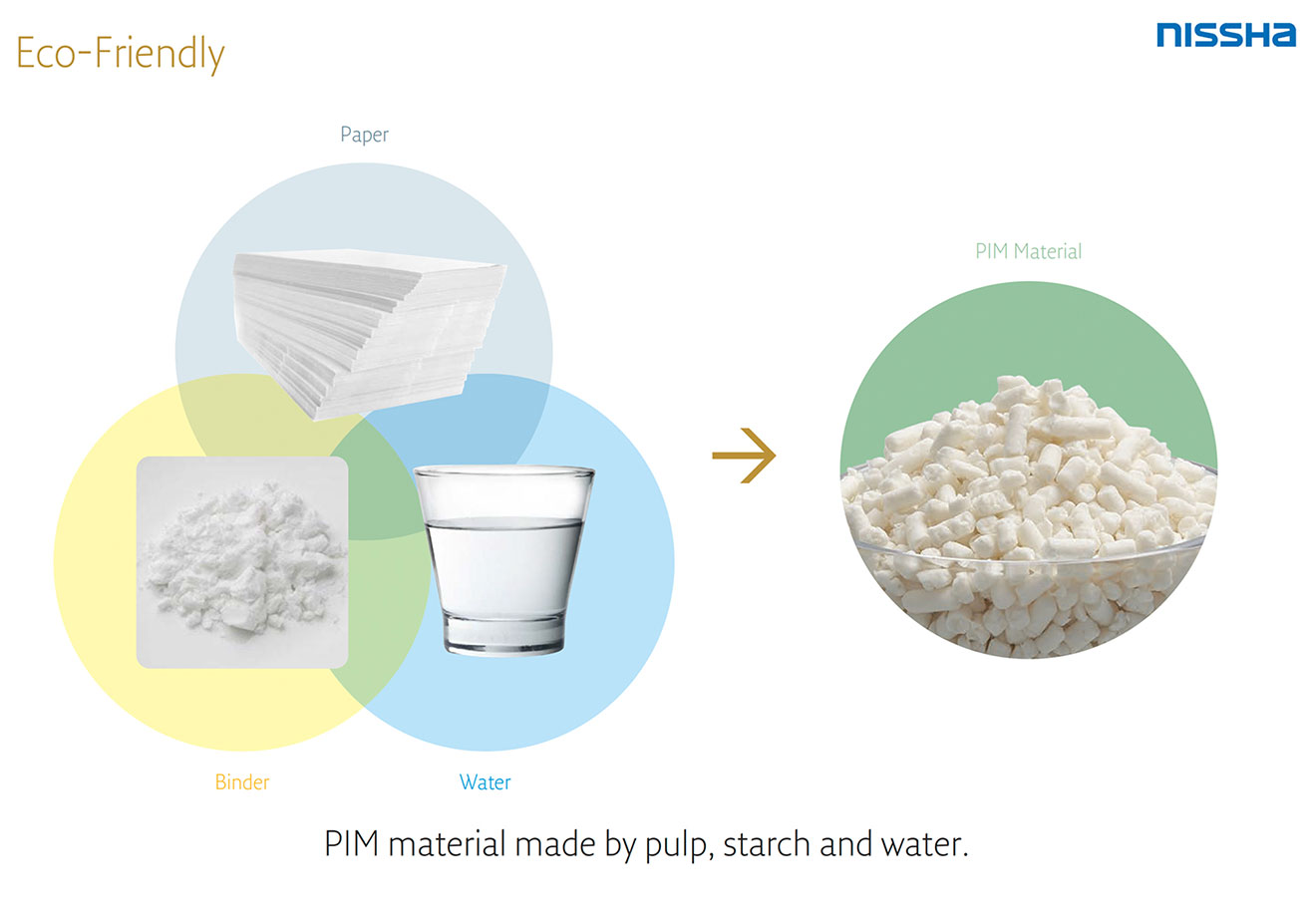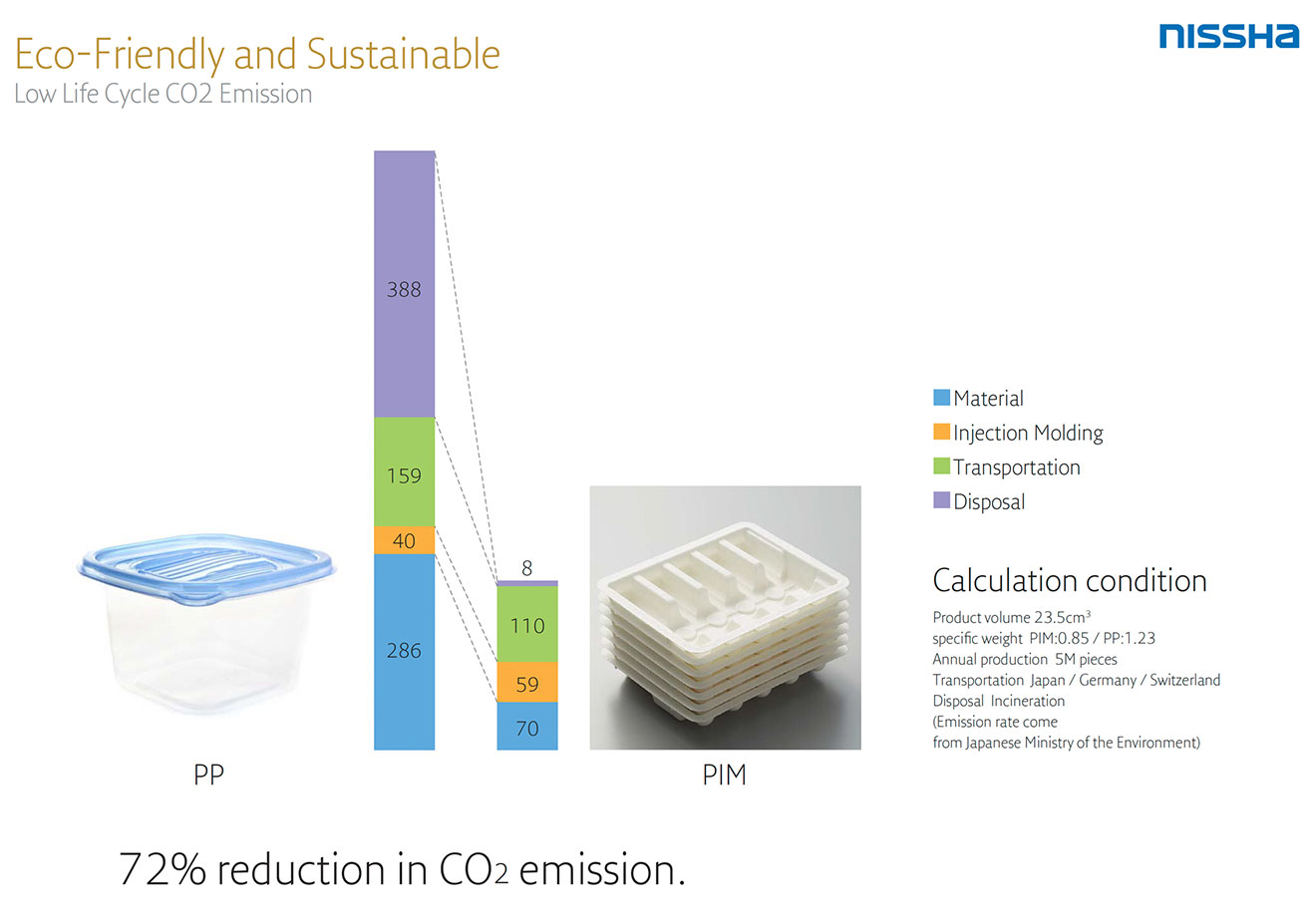 Application of PIM
PIM products can offer excellent user experience with being environmentally friendly because of the ability for structure and design and its authentic texture feeling. Premium and sustainable packaging, and disposable functional molding parts are a good candidate to use PIM technology.