Printed Electronics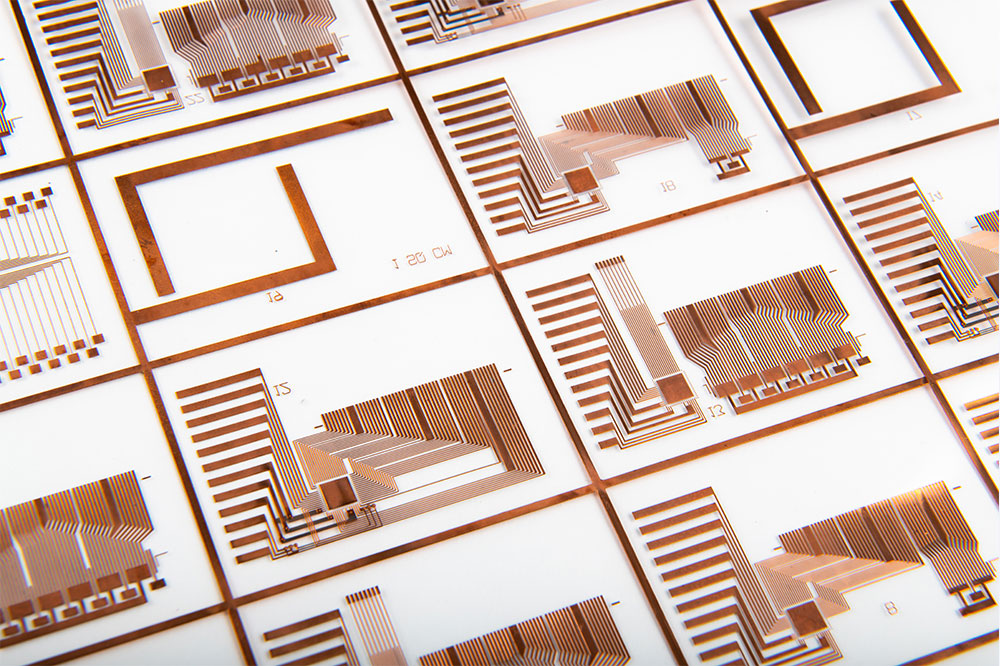 Printed Electronics is the technology which adds electronical function onto material surface with a scalable and cost-efficient manufacturing process.
Many unique applications such as medical electrodes, diagnostic sensors, drug delivery patches, heater and antenna can be produced by printing technology with multiple functional inks such as silver (Ag / AgCI), silver nanowires, carbon, graphene, and PEDOT.
Key benefits
Roll to roll screen printing process
Nissha's unique roll to roll screen printing process allows scalability and stable quality of manufacturing for functional printing products.
Integrated quality control system
Our printed electronics are assured by vision system inspection, in-line electrical testing and statisti9001cal process control (SPC). Factory is certified ISO and ISO 13485.
Variety of electrical functions
From medical electrodes to antennas, a variety of functions can be produced. Its film format enables flexible integration such as 3D lamination and In Mold Electronics.
Lab to Fab business model
Our "Lab to Fab" business model enables emerging technology and support projects from development to scale production.
Applications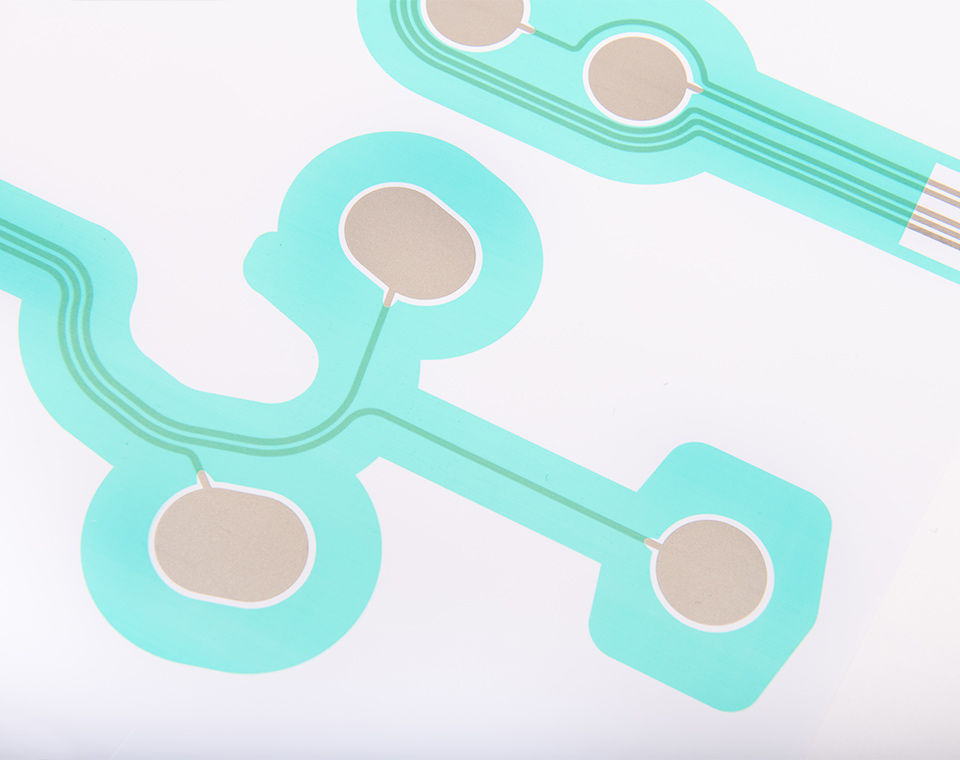 Medical Electrodes and Sensors
Nissha offers precise printing and converting to enable medical diagnostic and therapeutic products. Our sensors are circuit-based components and custom-crafted to fit the needs of our customer's biochemical and electronical process.
We feature ISO 13485 certified quality and manufacturing processes and support medical component product development protocols through structured validation programs.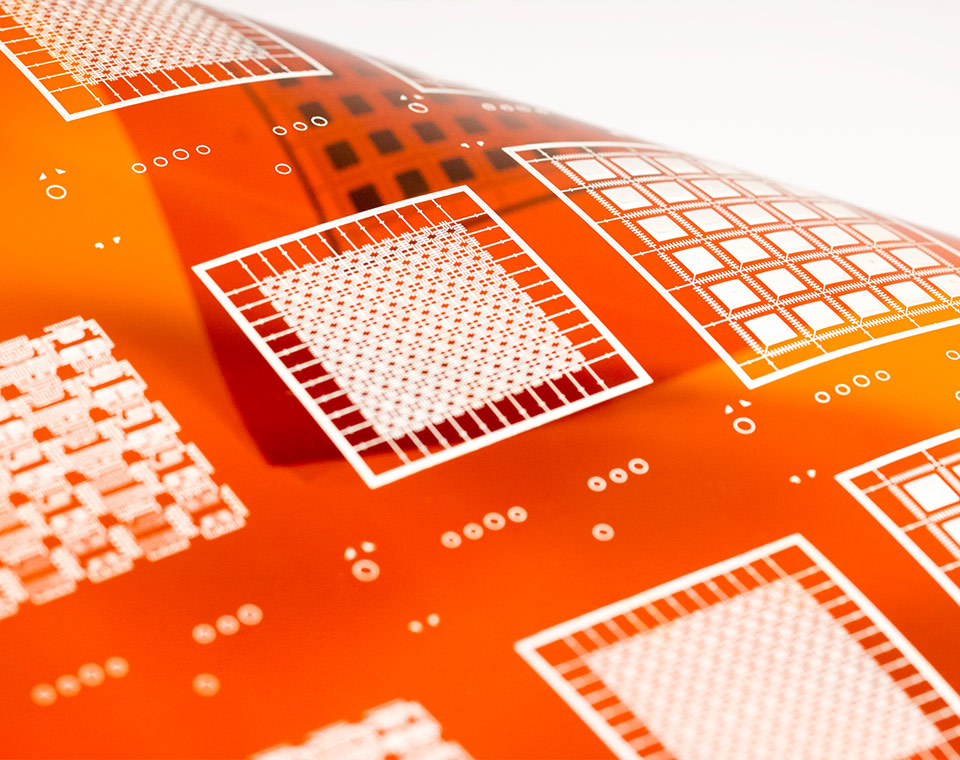 Printed Circuitry
Manufacturing utilizing additive printing processes offers a low cost means to produce many unique flex circuit designs. Nissha has numerous years of experience printing conductive, resistive, and dielectric materials on a variety of flexible and rigid substrates. Most customer designs are unique and require Nissha's expertise in matching ink characteristics with print processes and end product performance attributes.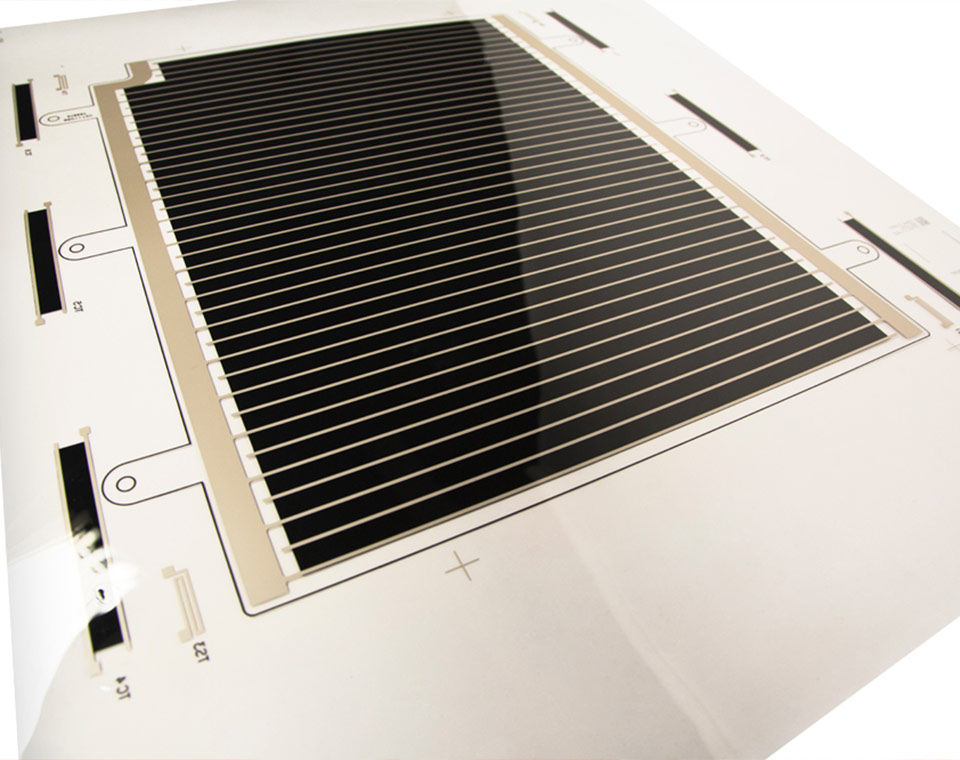 Heating
Our roll and sheet manufacturing, in combination with our range of materials and printing capabilities, allows Nissha to create printed heating and warming elements. Our experience includes fully printed resistive heating elements with conductive low resistance traces and unique high resistance arrays, and self temperature controlling heaters utilizing positive-temperature-coefficient (PTC) technology, and print thermocouples to measure temperature. Those heaters have found wide acceptance in markets such as Automotive, Healthcare, Food Services, and Consumer Goods.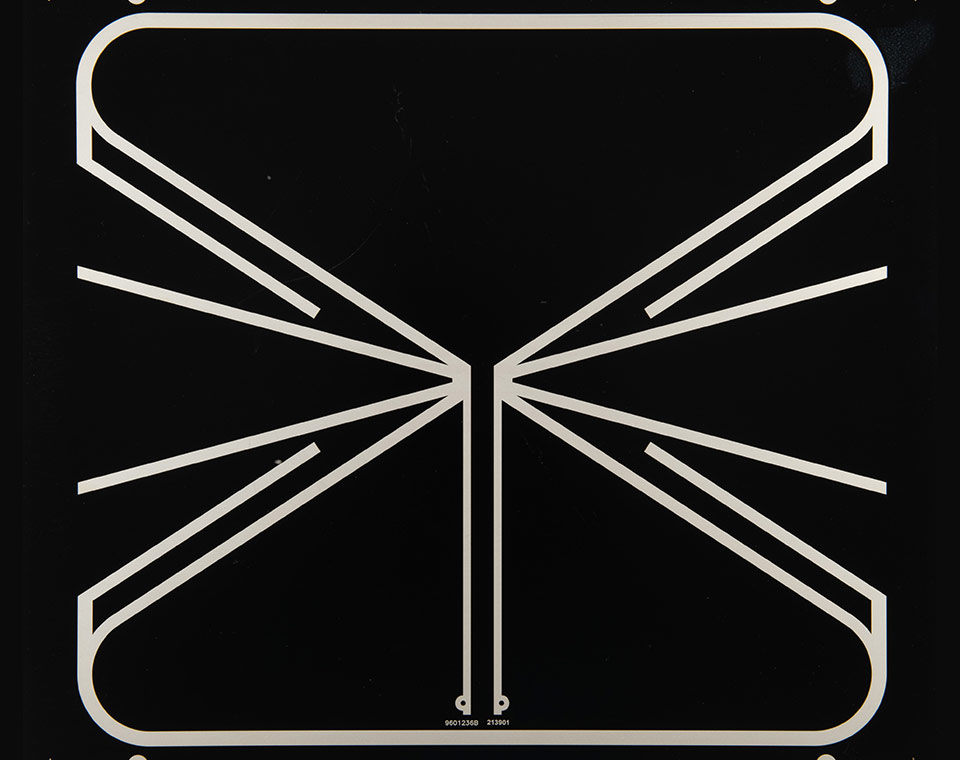 Antennas
Nissha began the journey into printed electronics with investments in roll-to-roll screen printing lines capable of manufacturing millions of contactless antennas. In recent years, our capabilities were serving the growing HDTV antenna market. We continue to service a variety of RF applications requiring unique signal-to-noise ratio performance for consumer and industrial RFID installations. Nissha engages with customers' developing unique antenna and applications enabled by our printed electronic capabilities.
Roll to Roll and sheet fed screen printing
Silver, Silver Chloride, Nano Silver, Carbon, Graphene, Nano Chromic, Gold, Platinized Carbon, Nickel, Zinc, Bismuth, Tungsten
PET, PC, PVC, Silicone, TPU, ITO Sputtered, Paper
Roll to Roll : 19"x28"
Sheet : 19.5"x25" with registration, 25"x38" with limited registration