Nissha Global CMF Website
Get a 'behind the scenes' look at the research, analysis, design and CMF trends from our Global HQ in Japan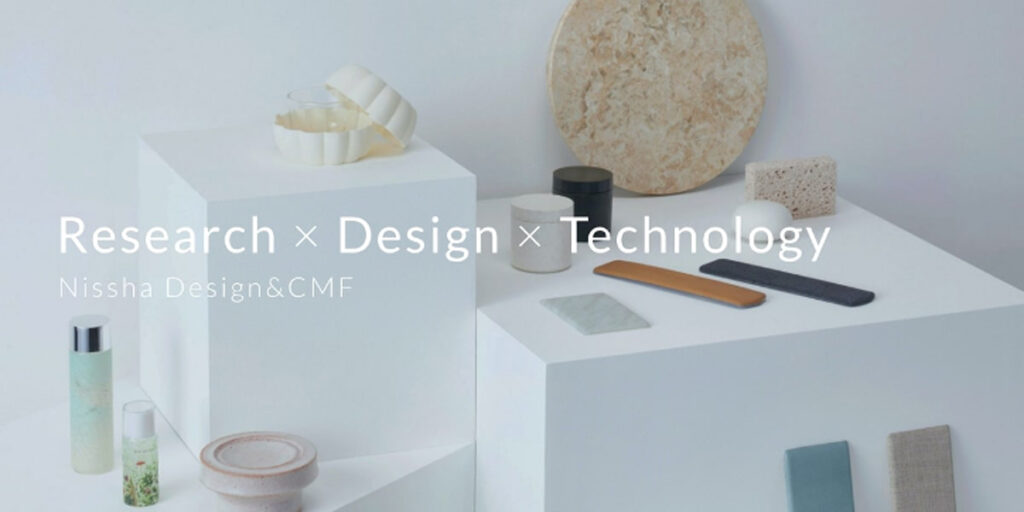 CMF Design is one of Nissha's distinguishing features and is key in our working with customers and brands to develop beautiful and unique finishes in manufacturing. Recently, Nissha HQ in Kyoto, Japan has launched the website ( https://connect.nissha.com/design/en ) showcasing the design capabilities and introducing the team of designers creating the latest NISSHA products and finishes.
Nissha Design & CMF is heading the global CMF team, also working with designers in North America, Europe, and China to develop trends and new material designs. In this article, Mark Nomura, Nissha Global CMF Manager talks with Deb Sheehy, Nissha USA Design Manager about the website creation, design and more –
Deb Sheehy, Nissha USA Design Manager
"Hi Mark-san. Thank you for taking time to talk with us here about CMF and Nissha Design & CMF website.
Mark-san, can you introduce your background in design? How did you come to Color, Materials, Finish and Design within Nissha?"
Mark Nomura, Nissha Global CMF Manager
"I'm a Creative Director in this design group – in art university in Kyoto, I studied and made Japanese traditional lacquer ware and wood furniture. And then, I worked in finish hardware company for a few years. Therefore, I've been interested in materials from that time."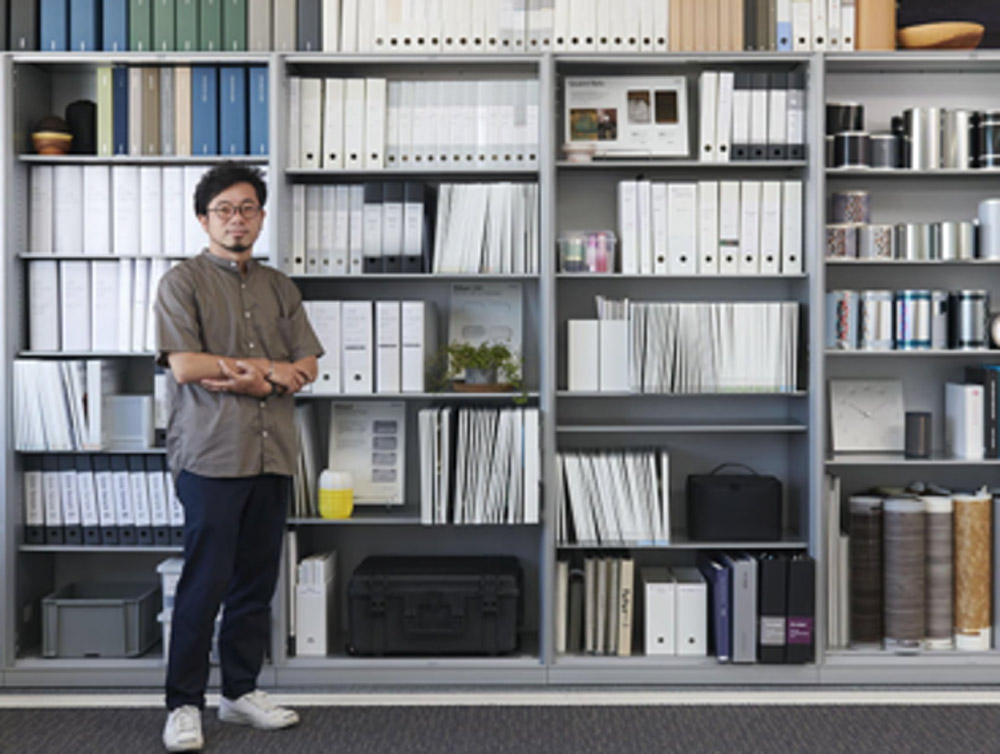 DS: What drew you to CMF or inspired you to work in this specialty?
MN: "I've loved to make "homewares" or "life tools" like a wood chair, table, shelf, doorknob, pottery and textile from long ago. When I made them, I enjoyed selecting what to choose from many kinds of materials. Therefore, I know, "CMF changes impression of products"."
DS: As a group leader of Nissha Global Design & CMF – can you share about the design team? How do Nissha designers inspire and excite our customers about decorative finishes?
MN: "Our designers are always working on original artwork while getting inspiration of many materials for sample books (e.g. WOOD, TECH, CMF DESIGN BOOK). They make not only graphics but also texture feeling for future products. Their prototypes have really an artistic quality and give me goose bumps. So, they can create with customer's mood board or some hints smoothly."
DS: How does Nissha's design team keep up with trends?
MN: "We have a "trend research team", and they search global information, and make Nissha Trend Vision yearly.
In addition to this, Debra in the US, Gonca in EU and Du in China, who are overseas CMF designers in Nissha share new local reports. It helps us to focus on a global approach."
DS: You frequently find new trends, unique colors, materials – do you have a favorite style or finish at this moment?
MN: "Recently, I'm interested in unstable or complex or rich surfaces, they give us a natural feeling.
Pulp-foaming (PF) is the one of ecosense molding* which we provide. Someone says that PF has disadvantage of flow mark, but I think it is advantage because it is good surface, such as like Japanese pottery."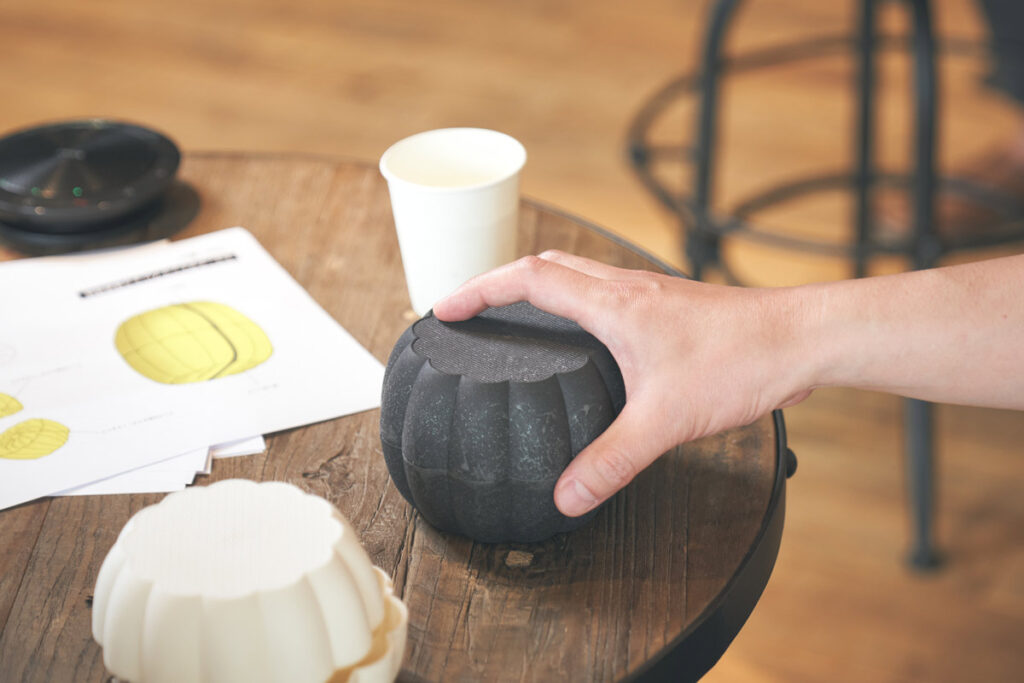 DS: Can you share about what led to the creation of the CMF website?
MN: "Until now, we contacted our customers through our sales team. Therefore, our connection was limited to customers which our sales team contacts and works with. In the COVID-19 pandemic, I hoped to encounter other new customers which we haven't seen yet, so I choose the way to show our capability on the website."
DS: Mark-san, thank you very much for your time here with us today! We are happy to check out the new website and learn about the latest design trends and upcoming design book launches!
MN: "Thank you!"
*"ecosense molding" is the brand for environmentally-friendly molded products, made mainly from plant-based materials. Its lineup consists of Pulp Series which is made mainly from pulp and has the texture of paper, and Biocomposite Series which has functionality and durability equivalent to plastics while made mainly from plant-based materials.