Mobility Solutions for Hidden UI and Hidden-til-lit Effects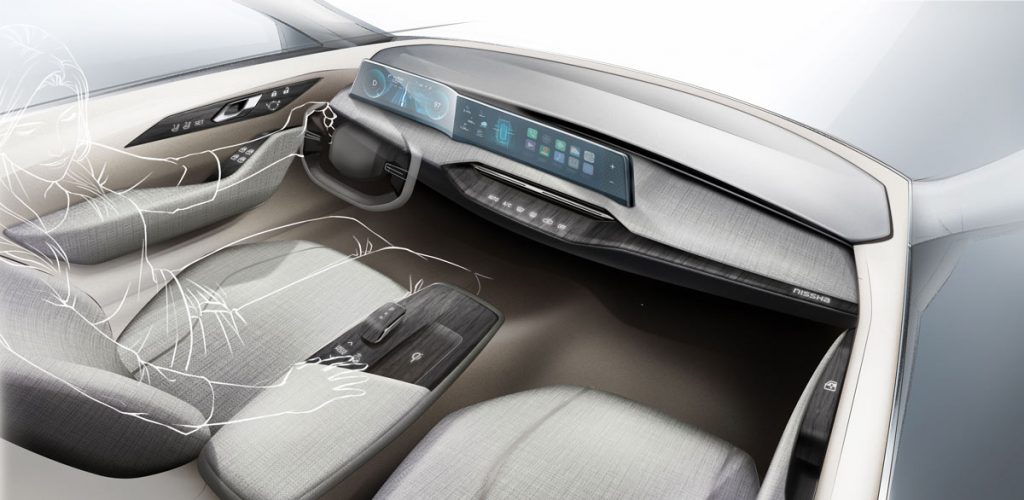 An emerging feature of automotive interiors is the integration of functional details like Hidden-til-lit, seamless designs and backlighting. These details engage further with the driver and passengers to incorporate new and updated experiences. NISSHA's functional and decorative solutions bring these features to life in production for the mobility industry.
Capable technologies to achieve backlighting and hidden-til-lit effects include :
IMD – In Mold Decoration

Type TR (Ink transferred)
Type P (Film insert molding)

IML – In Mold Labelling
Additionally, we can integrate cover panel and functional touch switches with the insert-molding process to create seamless module parts. With NISSHA technologies it is possible to achieve backlighting, hidden UI, hidden-til-lit effects for automotive interior parts such as IP, Console, Door Panels, HVAC and more
Backlighting pattern effects combined with natural textures
Tight registration for logos, icons and text
Non-registered pattern effects for backlighting designs
Possible integration with Touch Switches
Example solutions:
PRNDL / CONSOLE / HVAC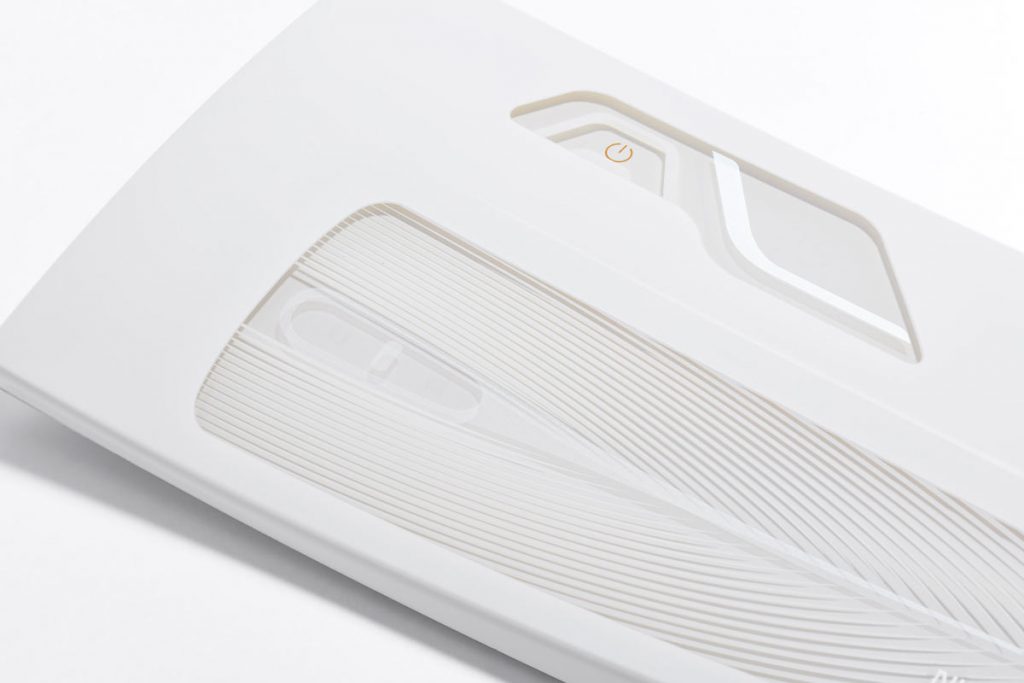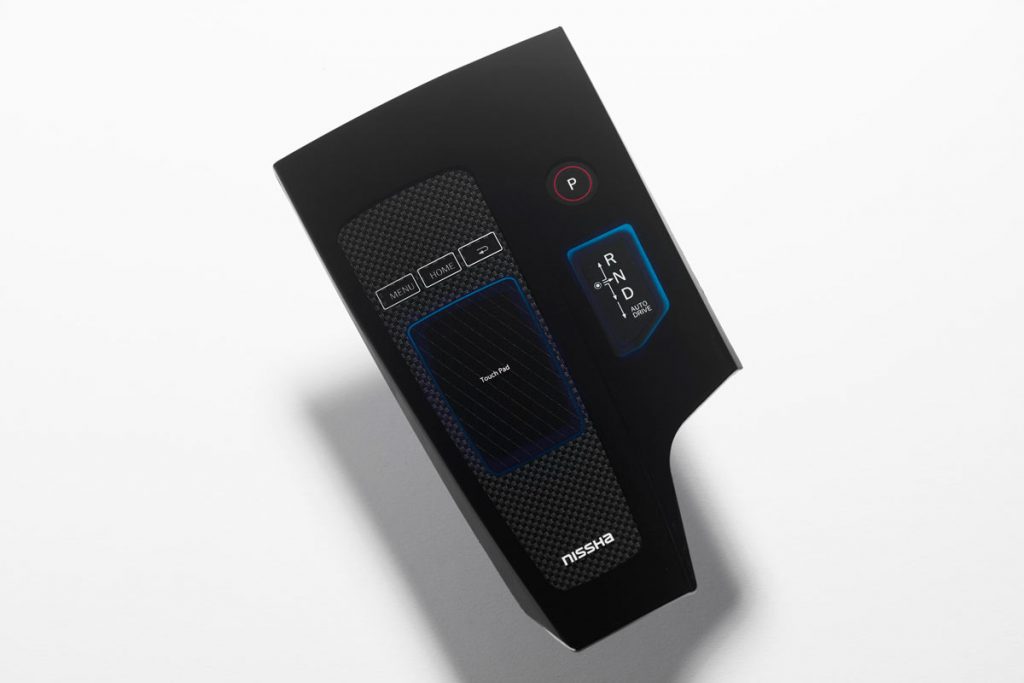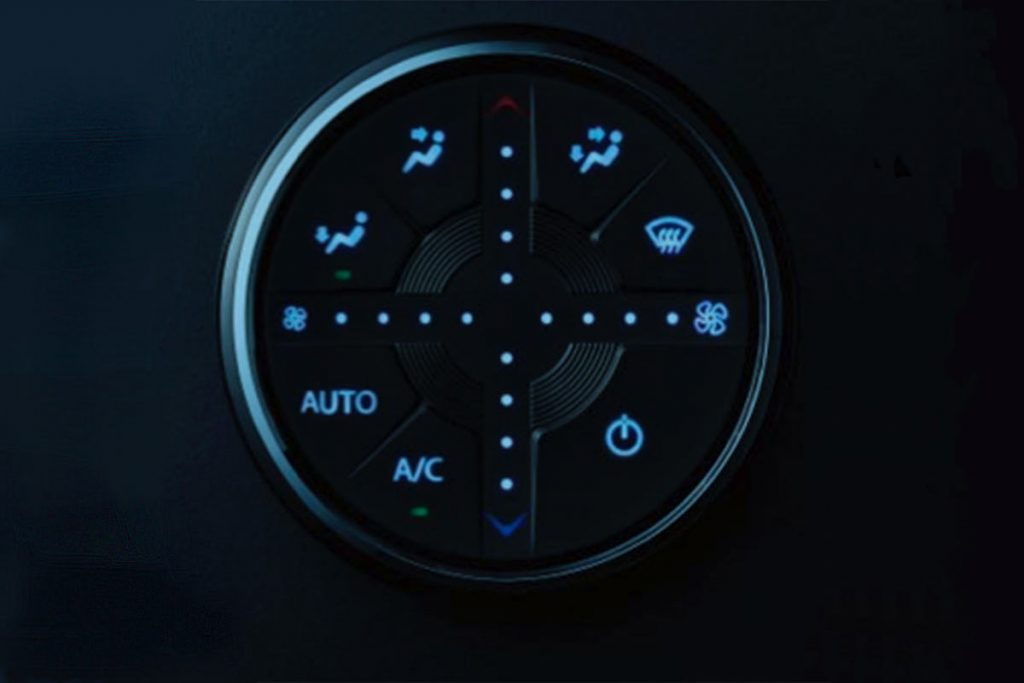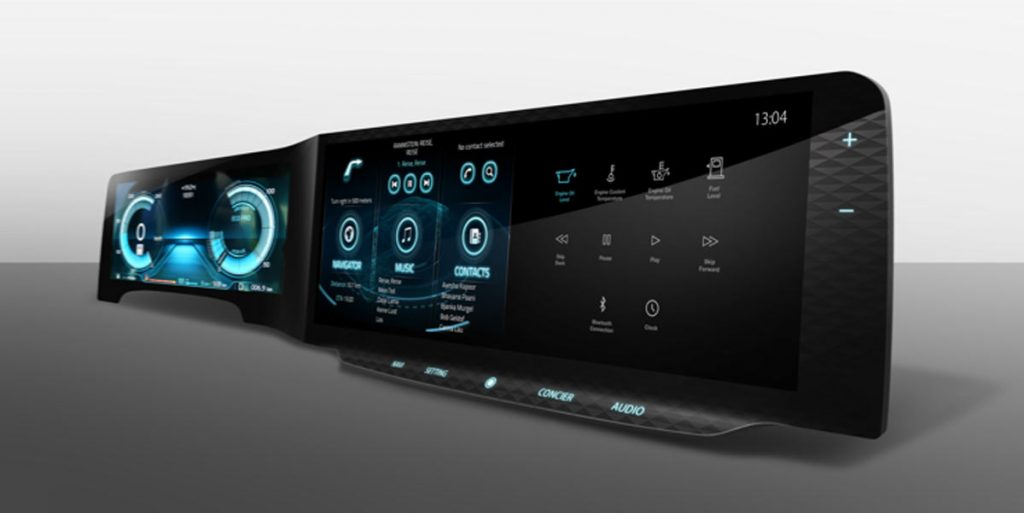 Combination With Touch Switches
NISSHA's touch switch technology can potentially also be integrated with the decorative solutions to provide a seamless experience for the user. Icons, texts and indicator lights can be hidden away until they are needed, creating a natural and comfortable feeling in the interior cabin. Features light up by touching the area and users are guided by intuitive operation.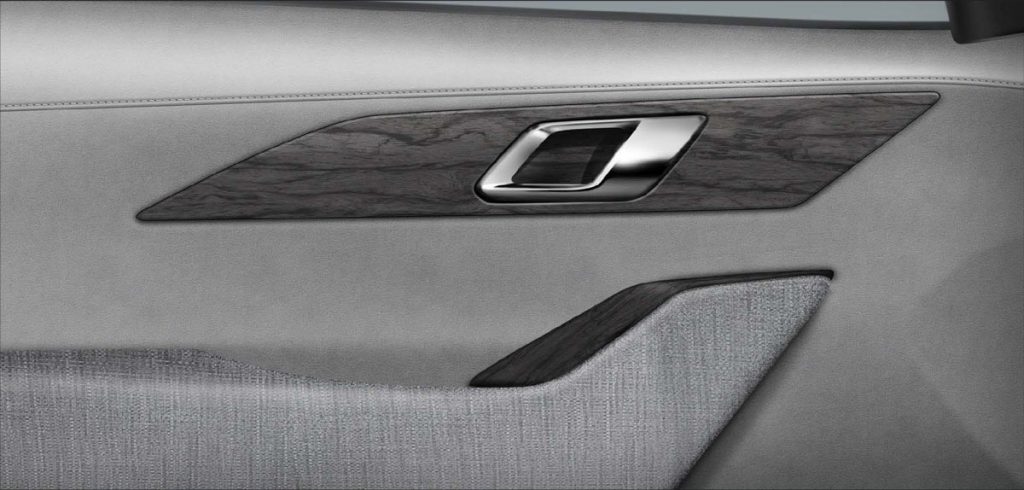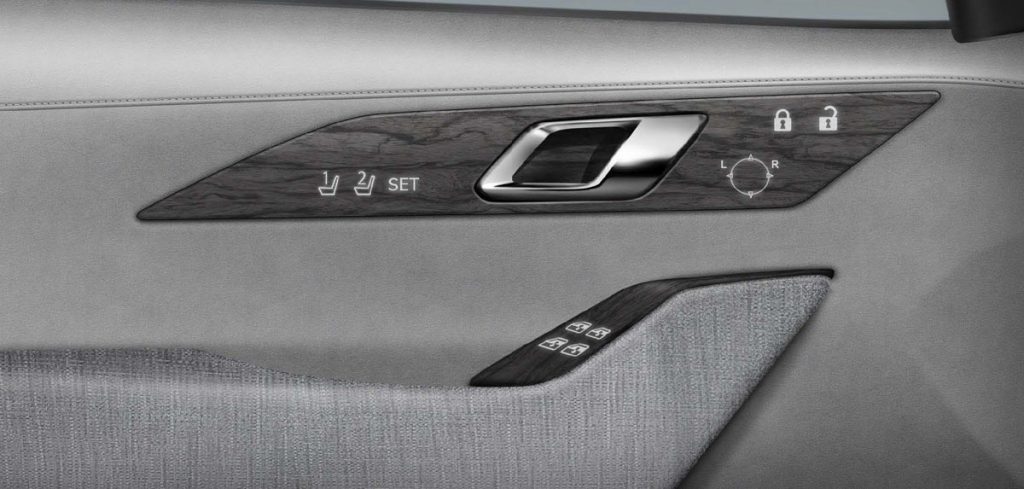 Variety Of Colors And Effects
A range of effects and finishes are possible including High Gloss Piano Black, wood, stone, metal, leather, fabric and more.
We can provide a natural UI experience with NISSHA's Hidden-til-lit design solution.