Mobility Design Trends – Tech9 Release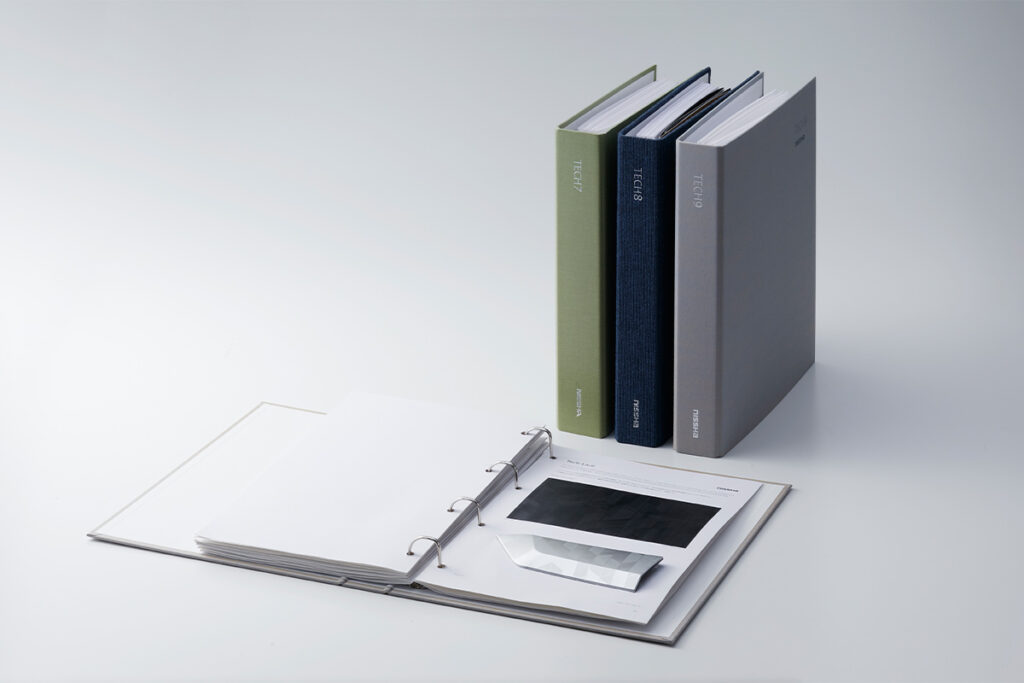 TECH9 is a series of the latest trend expressions, featuring technical graphics, organic and fabric-like styles, new textures and backlit technologies developed by NISSHA's global in-house CMF Design Group.
Each year, after researching the latest design trends through websites and seminars about trends, and visits to exhibitions in Japan, USA, and Europe, NISSHA's CMF Design Group selects the themes and produces Design Sample Books based on NISSHA's technology. There are three series of Design Sample Books :
"WOOD Series" (Wood grain design)
"TECH Series" (Geometric pattern / material design)
"CMF DESIGN Series" (Design trend)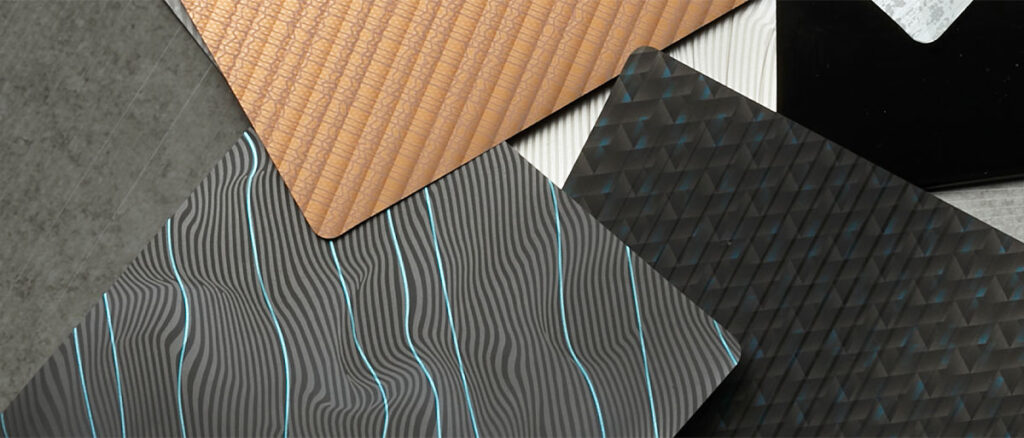 The guiding theme for TECH9 is "Creating Experience Value for the mobility industry"
As technology keeps evolving, automotive and mobility's required role is about to change greatly. Since people's activities have been limited by the impact of the pandemic, the value of mobility as a third space has been redefined, and new experience value has been required. In order to respond to diversifying values, we prepared designs that incorporate "aesthetics, comfort, natural attraction, and innovation".
TECH9 includes 25 unique design samples specialized for automotive (mobility) interior applications. These CMF samples are created as a source of inspiration for new design and product development and highlight developing technologies like haptic feeling, backlighting, and integration with UI /functional designs.