Join Nissha ecosense at MinnPack Minneapolis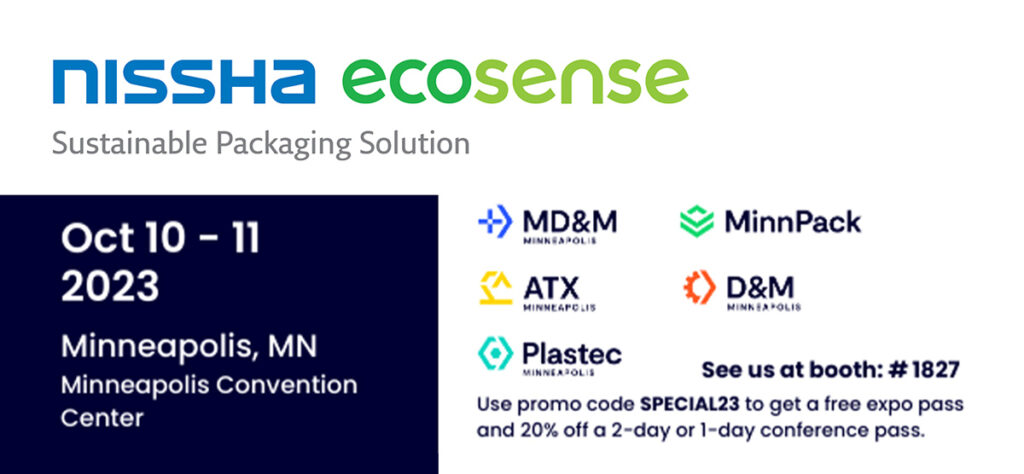 Nissha will exhibit MinnPack (Advanced Manufacturing) Minneapolis on October 10-11 in booth # 1827. We will showcase our full line of "ecosense" sustainable packaging products such as Pulp Injection, Paperfoam, Pulp Mold and Sulapac ® .
Our Pulp products are increasingly being used in packaging for medical devices and industrial applications, and we will be showcasing Pulp Injection packaging components with special shapes and characteristics at this year's exhibition.
Sulapac® is a composite material of different-sized wood chips and plant-based binder sourced from sustainably managed forests. Nissha is offering standard jar format products with different sizes and colors with small MOQ. Those are good fit for candy food, supplement, and cosmetics.
For more detail about our sustainable packaging products, please see below ecosense products information.
MinnPack 2023 (Advanced Manufacturing)
Minneapolis Convention Center